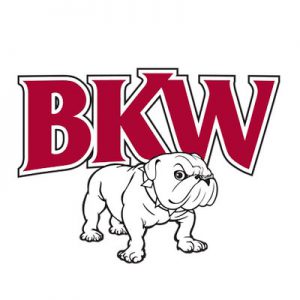 Governor Cuomo, the State Education Department, and Department of Health released guidelines for the reopening of schools on July 13. With the release of that information, school districts were required to submit a school reopening plan by to the New York State Education Department by July 31. The BKW School Reopening Task Force has completed the reopening plan and submitted it to SED ahead of schedule. A link to that plan is below:
New York state has begun reviewing school district plans. The state then will approve, deny, or suggest changes to those plans. On Aug. 7, Gov. Cuomo announced that all schools in New York state will be able to reopen to students in September as long as COVID-19 infection numbers stay low and within the state's parameters.
PLEASE NOTE: This is an extremely fluid process. The reopening plan will be updated regularly as new guidance and regulations come out over the coming weeks. See more stories below regarding school reopening. Additional resources are also posted in the right column of this webpage.
Sept. 17, 2020:
Sept. 10, 2020: NYSPHSAA: Football, volleyball, cheer seasons postponed til spring
The Western Athletic Conference has decided to move forward with the low risk sports of cross country, golf and tennis at the varsity level for the fall season. The moderate risk sport of soccer will be moved to the Fall Sports Season II, which will begin in March and run through April. The Fall Sport Season II also includes high risk sports such as football, cheerleading and volleyball. MORE INFORMATION
Sept. 9, 2020: Meal pick up for remote learners
Breakfast and lunch will be available for remote learners. Meal pick-up will be available every Wednesday between 2-4 p.m. at BKW secondary school. Families will receive 5 days of breakfast and lunch meals. Please contact the food service director if you are interested in receiving meals.
Where to Pick-Up: Enter the school through the main entrance. Drive straight back towards the secondary building. Drive to the left, you will see a garage door to the right, stop here. Please ring the bell at the door. Staff will assist you and bring out your meals.
Sept. 3, 2020: Superintendent's school reopening message
Dear BKW community,
Six months ago we were focused on the coming spring and all the school activities that go with the last quarter of the school year. In what seemed to be an instant, the uncertainty of the COVID-19 virus turned the world upside down. In the interest of public health and safety, the Governor ordered schools closed, beginning March 18, and over the following weeks, a society went into lockdown to stop the spread of the virus. Early on, we acknowledged, "we are in this together." Today, as a result of our collective community sacrifices, support, and hard work, the BKW school community is ready to welcome our students, faculty and staff back to work preparing students for their future. READ ENTIRE MESSAGE
Aug. 25, 2020: Cuomo announces all fall sports teams will be able to practice Sept. 21 and 'low risk' sports can play
Gov. Andrew Cuomo announced on Aug. 24 that state athletic teams will be able to begin practicing on Sept. 21 and that some will be allowed to play games soon after. Cuomo said at his press briefing that "low-risk" sports that BKW offers including soccer, cross country, swimming and golf would be allowed to begin fall activities later next month and then compete locally. Competition would follow a required number of preseason practices for all but golf, which does not mandate them. MORE INFORMATION
Aug. 7, 2020: Gov. Cuomo gives green light to reopening schools in the fall
Today, Gov. Cuomo announced that New York state schools will be able to reopening to students in September as long as COVID-19 infection numbers stay low. The governor previously said schools can only open in regions that are in phase four and have a coronavirus infection rate of 5% or less on a rolling 14-day average. Every district currently meets that threshold, according to Cuomo.
Aug. 6, 2020: Watch Aug. 4 & 5 BKW recorded virtual reopening school forums anytime on Facebook
BKW parents and guardians also participated in early August in two virtual forums on reopening schools in the fall. Both forums were recorded and may be watched at any time through the links below:
July 31, 2020: Remote learning requests due to Aug. 14
While school districts have been instructed to prioritize efforts to return all students to in-person instruction, the district is also planning for remote/distance learning as well as a for a hybrid model that combines in-person instruction and remote learning. Parents will always have the choice to remain in the remote learning model, but need to notify the district of this choice.
BKW will accept requests from parents who desire to have their children in a remote learning environment. A written request for remote learning should be submitted to the Superintendent of Schools, or to the principal of the child's building by August 14.
July 28, 2020: Reopening Plan posted ahead of deadline
July 17, 2020: Start of fall sports delayed
NYSPHSAA (the New York State Public High School Athletic Association) has announced that the start date for Fall sports has been pushed back to September 21st and the Fall Regional and State Championships have been cancelled due to COVID 19 pandemic.
July 24, 2020: Reopening survey now closed
Dear BKW parents and families,
For the past eight weeks the school district has had a reopening task force meeting on a regular basis for the purpose of considering needs, strategies, and plans for a safe and healthy return to school in September for students, staff, and any community members who must interact with our schools. This week, the NYS Department of Health and the NYS Education Department issued very detailed guidance for districts to follow as each develops its own plan for reopening. I have attached the link to the SED guidance here for your review. 
At the end of May, we surveyed parents for feedback on the remote learning experience taking place from March to June. The data was helpful as we processed many return plans and guidance documents. Because we value parent and community voices and feedback, we have developed a survey which seeks input related to reopening for the coming school year. That survey concluded on July 24.
We want to have students back in school, and it is critical to ensure safety, equitable access to quality learning experiences, and appropriate academic, social, and emotional support. Thank you for your support and partnership.
Sincerely,
Dr. Timothy Mundell 
Superintendent of Schools
July 8, 2020: Cuomo sets July 31 deadline to submit school reopening plans, state decision on reopening coming early August
Governor Andrew Cuomo, at his press briefing today, gave an official timeline for districts to submit school reopening plans and said he will make a decision by early August on whether or not to reopen schools statewide in September.
Cuomo said the state will release finalized reopening guidance for school districts on July 13. School districts will then submit their safety plans for reopening by July 31. 
A state committee has been in talks for weeks about regional variations for school safety plans and to provide reopening guidance to school districts. BKW, one of 700 school districts in New York state,  will submit its local plan to the state by July 31.
The district has a 15-person task force on reopening that has been meeting and reviewing emerging guidance on all aspects of reopening in preparation for this time. We are poised to respond with a flexible and effective plan. 
In June, BKW administered a districtwide online survey asking for parent and staff feedback related to reopening schools for the 2020-21 school year. That feedback is being used to formulate the BKW reopening plan.
Cuomo said New York state will review school district plans the week of August 1-7. The state then will approve, deny, or suggest changes to those plans. Based off of the plans and the most recent health data, a decision to reopen schools to students statewide in September will also be made by the state at that time, he said.
 "I know parents want a decision now, they talk to me too," Cuomo said. "But we want to make that decision with the best available data. The facts change here day to day, week to week. As we see a week could be a lifetime with this virus."
BKW Superintendent Dr. Tim Mundell added, "Thank you all for your flexibility and understanding during this very different time period. We will take one day at a time, plan accordingly, and keep the health and safety of students and all staff at the center of all planning a decision, while also following every bit of guidance provided. I will provide you with further information next week as we learn it."
Governor's Timeline
July 13

 

– Meeting of the Board of Regents and the issuance of reopening guidance for all New York state schools
July 31

 

– All New York state school districts must submit their plans for reopening in the fall
August 1-7

 

– The Governor will make a decision on reopening based upon most recent health dates and the safety of doing so for students and staff
July 2, 2020
Dear BKW families and community,
I hope you are all safe and healthy. It has been a whirlwind the past three months. It is important to pause and express our appreciation to all our students, families, community members, and staff for having the grit and focus to make the shift to remote learning, despite digital challenges, and complete the school year with credible success. This was a heavy lift, with many problems to solve, but with patience and thought we found solutions to serve needs as they arose. I am grateful to be able to serve and support our students and community.
To everyone who participated in the budget vote and board elections. We are thankful for your vote of confidence and trust in supporting our budget and the current direction of our district.
I would be remiss if I did not say, "Congratulations" to the Class of 2020. With poise and grace, this group of young adults planned and executed a graduation ceremony like none before. They are a special group who has left an imprint on our district. I wish every single one of them the best for their future. They will do great things.
As the calendar has turned to July, our thoughts and planning have already been focused on the reopening of school in September. We have a fifteen (15) person task force meeting regularly and collecting current guidance and plans from around the country. We have very detailed guidance from the Center for Disease Control and the New York State Department of Health, as well as a guidance document released last week by the American Academy of Pediatrics.
Our intent is to have our students back in school. We will also design operations and procedures to mitigate the spread of the virus- the use of masks where possible, handwashing, health screening of employees and visitors, disinfecting and cleaning throughout the day, and social distancing.
We believe it to be very important to have our youngest learners present to learn how to read and write, as well as effective social skills. We have been doing analysis of our instructional spaces and distancing protocols to guide our decisions about the healthiest way to deliver instruction to all students fairly.
We have taken steps to consider all student supports and delivery of services, including counseling, speech and OT/PT. We have made positive strides forward in the past few years, and we are determined to support students equitably in their efforts to continue the forward movement, academically and socially/emotionally.
In our secondary program, we may find we have ample space to conduct our programming on site. However, we see potential to create new opportunities for students to do hands-on projects, and/or work-based learning off campus under supervision. Our attitude is to find opportunity in every adversity or challenge.
Perhaps the two most challenging pieces to the puzzle are transportation and the uncertainty of future closures, whether short-term or long-term. We will be asking for more transportation feedback from parents in the coming weeks as we work to figure out how to transport students and abide by distancing rules.
In the event that we may have to close due to the virus at some point, or another, during the school year, we will maintain our remote platform capability. We know that some students do well in that setting, and we know that some students struggle in that setting. However, we must have a fall back position ready, if needed.
Enjoy some renewal time, and stay safe.
Regards,
Dr. Timothy Mundell
Superintendent of Schools