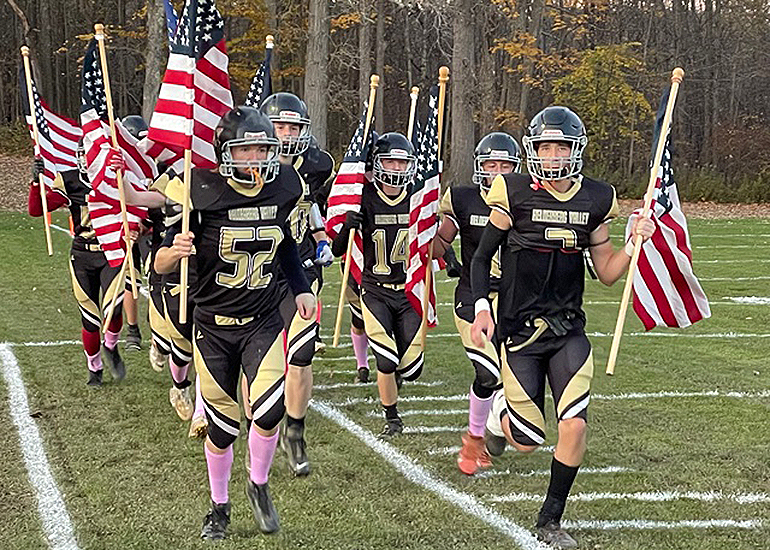 Athletics provide an opportunity to develop qualities of sportsmanship, citizenship, and personal discipline in addition to physical athletic skills. BKW student athletes are expected to represent themselves, their school and community in a positive and respectful manner.
Participation in the BKW athletic program is a privilege, not a right. Regulations are in effect 24 hours a day, seven days a week. BKW is proud of the successful athletic program it maintains. The high standard of conduct to which we hold our athletes helps us to uphold this positive representation.
Our athletic code addresses attendance, academic eligibility, alcohol, tobacco and drugs, and citizenship and sportsmanship, among other factors. Code violations can result in discipline ranging from game suspensions to removal from the team.
All current athletes are given an athletic handbook. Extra copies of this document are available in the Secondary School office.
Sports Teams
Fall Sports 
Boys Soccer combined with Duanesburg – Modified, JV and Varsity
Girls Soccer – Modified and Varsity
Football Cheer – Varsity
Girls Volleyball – Modified, JV and Varsity
Boys and Girls Golf – Modified and Varsity
Girls' Swimming combined with Duanesburg – Varsity
Football with combined Duanesburg – Modified and Varsity
Winter Sports
Basketball (boys and girls)
Wrestling (boys and girls)
Bowling (boys and girls)
Spring Sports
Varsity Boys Baseball
Modified Baseball (boys and girls)