BKW first graders move into newly renovated classroom space
BKW first graders move into their newly renovated classroom space completed this week as part of the ongoing district capital improvement project at the elementary and secondary schools. Thank you community for your support! read full story and view video and photos
BKW Elementary School capital project update – heating system
A cold and snowy day at BKW … what better time to update the school community on the ongoing capital project and needed upgrades to the Elementary School's aging heating and ventilation systems? read full story
BKW capital project – 2019 back to school update
Work continues on the district's capital project to repair, upgrade and modernize the Elementary and Secondary schools. As BKW prepares for the start of a new school year, the top priority remains ensuring the safety and security of all who learn, work and visit our schools. (read full story)
BKW holds groundbreaking on capital project
The BKW Central Schools community held a groundbreaking event June 27 to ceremonially kick off the start of the district's $19.8 capital improvement project for repair and modernization of the elementary and secondary schools. (read full story)
A message from Dr. Mundell about the capital project
Dear BKW Community, In recent weeks, BKW administrators and supervisors have worked closely with architects and construction managers to ensure NYSED's final approval of our capital project plans. We received that approval, effective March 30, 2019. (read full story)
What happened following the vote on Nov. 2?
Following voter approval of the capital project, an advisory committee of more than 20 employees and representatives worked with the architect and construction manager to finalize plans. Those plans were submitted in late summer to the New York State Education Department (NYSED) for review and approval.
What happens next?
NYSED ensures the plans meet New York standards and will be eligible for building aid. Once NYSED approves the plans (expected before the end of 2018), district officials will issue requests for bids on the work. The district expects to award contracts in Spring '19, then construction can begin. By law, a contract is awarded to the qualified company that submits the lowest cost for the specified work.
When does the work take place?
Construction at the secondary school begins as soon as Regents exams end in June '19. That phase will be complete by the beginning of school in September '19. Elementary school work begins in September '19. Because the work will take place in phases, staff will use flex spaces, moving as needed as construction takes place in various parts of the building. All interior work will be complete by the beginning of school in September '20. All exterior work will be complete in October '20.
Will children be safe during construction?
All work will occur away from students and staff or in off hours. No one will come in contact with an active construction area.
Once completed, what will the school look like?
One of the biggest obstacles in any capital project, is to envision the finished project. So here are a few images shared by the architect.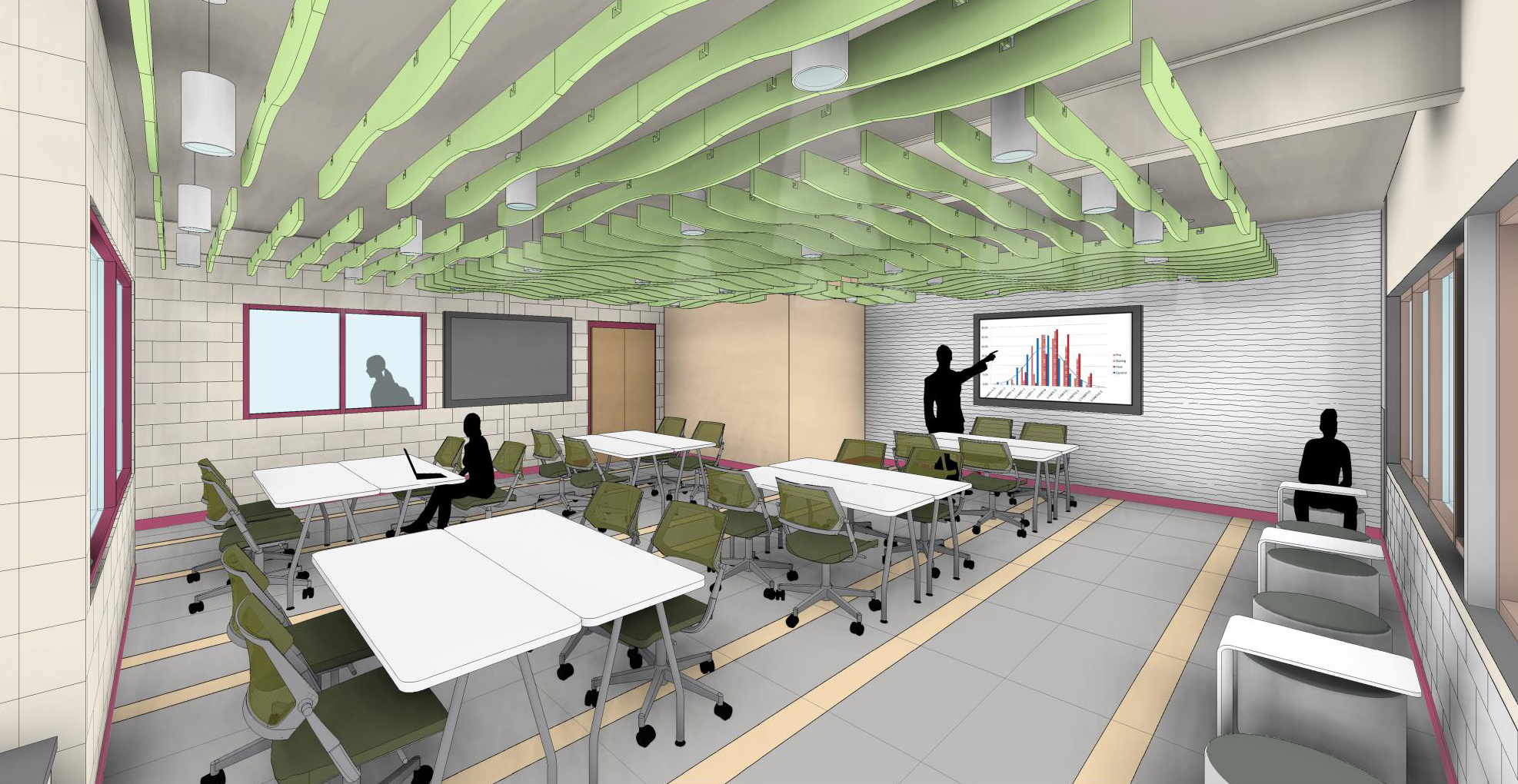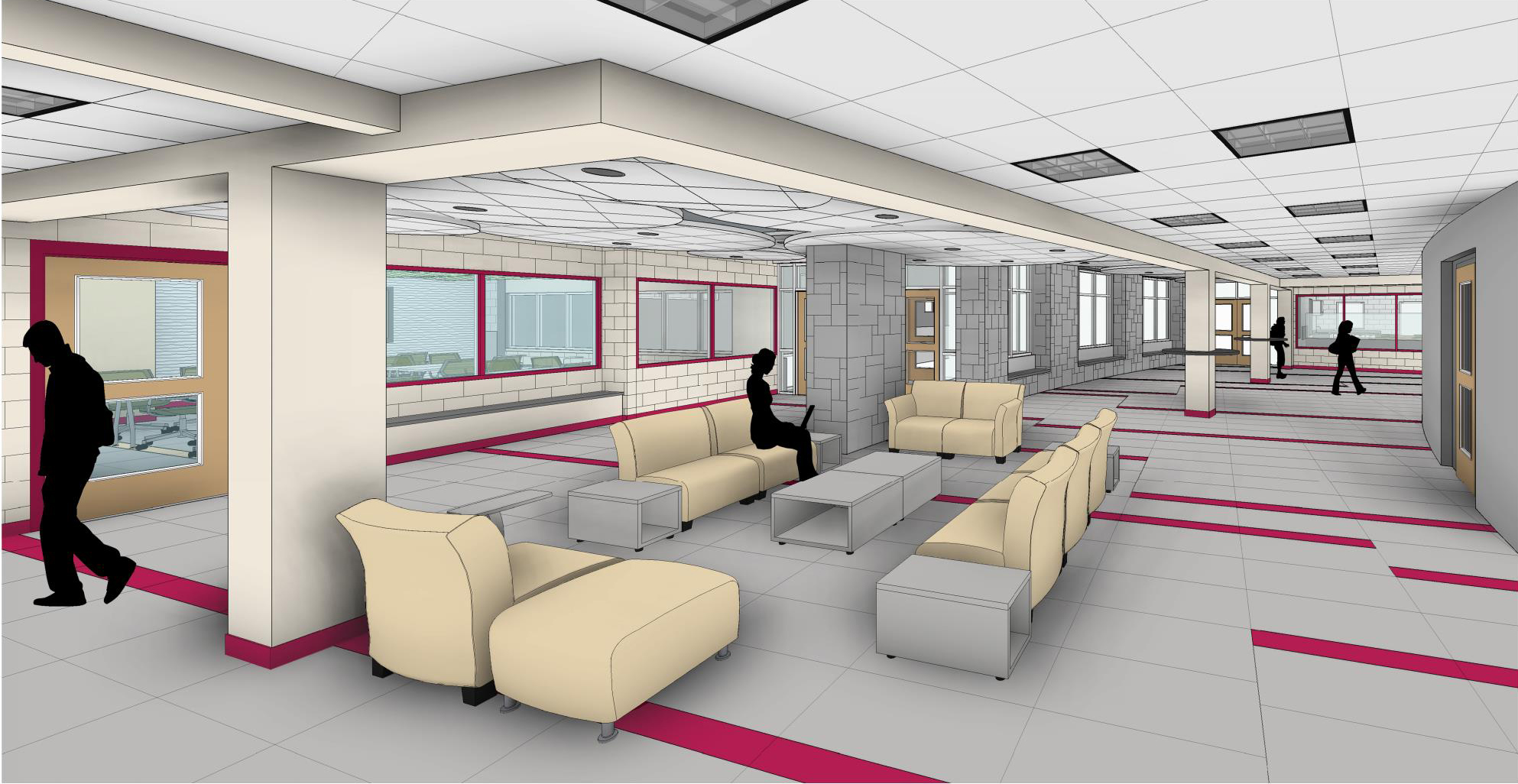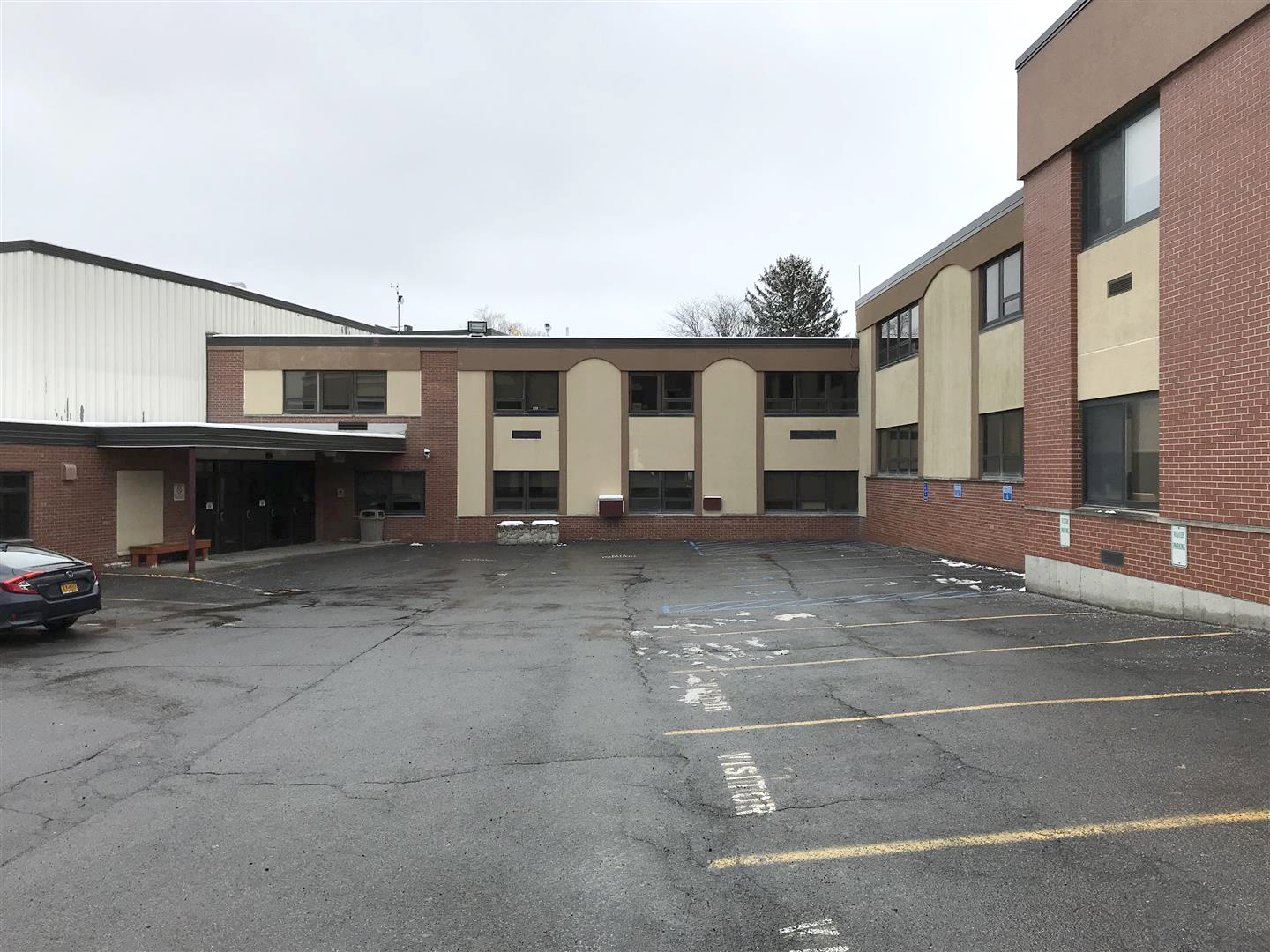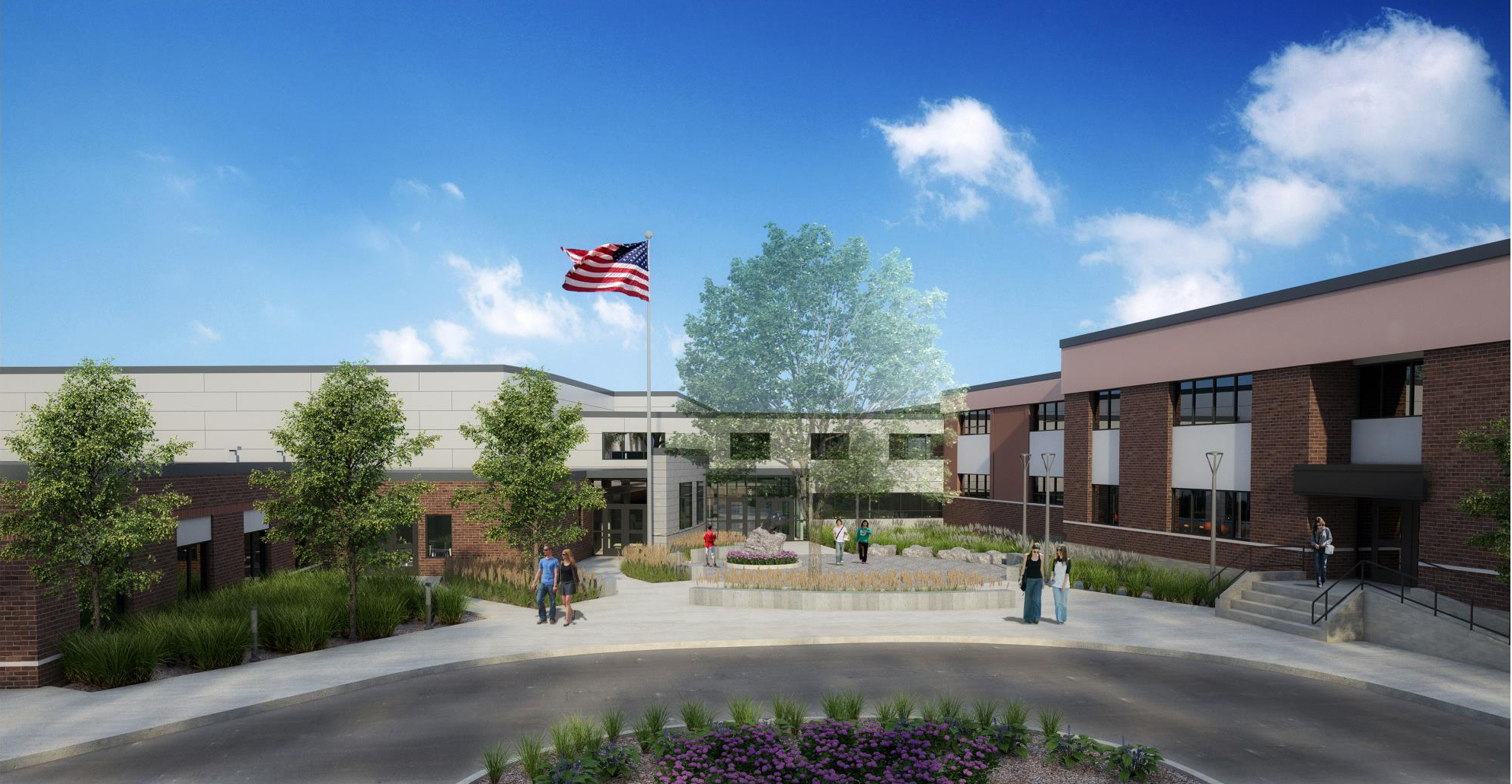 What is the scope of the work?
As outlined  prior to the capital project vote (see original voter information), work will include:
Elementary School
Reconstruct West Wing Lower Level (K-1)
Reconstruct West Wing Upper Level (2-3)
Reconstruct Main Building Basement
Reconstruct East Wing First Floor (4th)
Reconstruct Main Building Second Floor (6th)
Reconstruct East Wing Second Floor (5th)
Cafeteria Upgrades for Multi-Purpose and Community Programming
Agricultural STEM Lab Upgrades
Secondary School
Upgrades to technology infrastructure and WiFi
Security upgrades
Improved entryway/lobby
Asbestos removal
Modernize instructional space
Distance Learning Space
Cafeteria Upgrades
Who pays for construction?
New York state underwrites the cost of school construction by reimbursing schools for approved construction projects. BKW will receive about 80 percent of the $19.8 million total cost (including any interest). The balance will be paid using $3.75 million in district reserves (money saved and set aside for specific uses such as building projects) and roughly $200,000 in local school taxes.
How are school taxes affected?
As outlined prior to the capital project vote,  the average BKW taxpayer will see an increase of $1 a month for the first 64 months of the loan, according to the district's fiscal advisors. The additional levy would be removed from local taxes at the end of that time. In other words, the total cost to the average taxpayer will be $65.