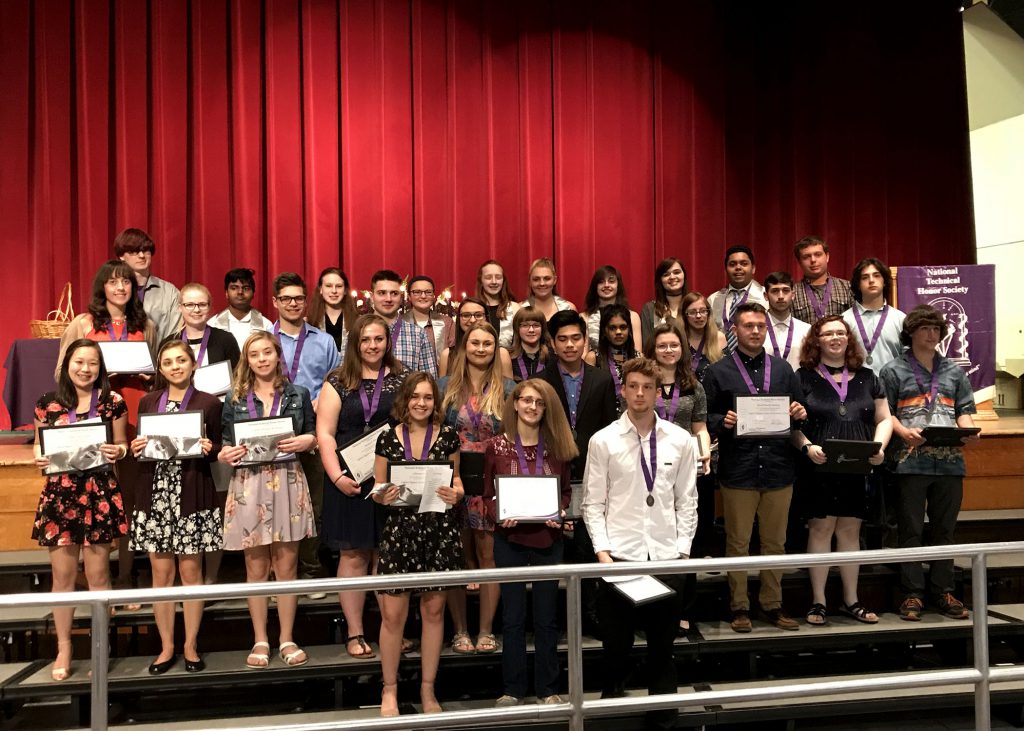 Forty Capital Region BOCES Career and Technical School (CTE) students were inducted into the National Technical Honor Society (NTHS) on Monday and 10 seniors were recognized for serving two years in the NTHS during a ceremony at South Colonie Central High School.
Those honored come from a cross section of CTE programs, from welding and culinary to the New Visions Health Careers and New Visions Law & Government.
Berne-Knox-Westerlo student Taylor Vincent was one of the seniors honored for serving two years in the NTHS.
To be honored, students had to meet several criteria, including earning grade point averages (GPA) of 92 or greater at Career & Tech and an overall GPA of 85 or greater at their high schools, as well as having five or fewer absences.
"I'm in awe of what you have accomplished," Dr. Valerie Kelsey, deputy director of career and technical education for Capital Region BOCES, told the students, family and friends gathered for the ceremony. "You have proven that you have the right stuff, that you are the right workers employers are seeking." 
The 40 new inductees and 10 returning members hail from 22 school districts across three BOCES regions that send students to Capital Region BOCES programs.