Each summer, our students utilize their time off campus to progress as individuals. Some students improve their abilities from the previous school year, whether it's building reading and comprehension skills or gaining experience to improve in the arts, music, or athletics.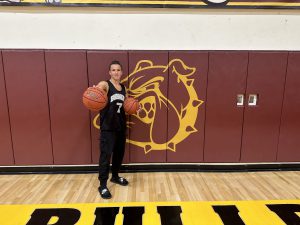 One BKW student is learning how to gain new skills as he adapts to his limb difference. BKW junior Arlan Wright is making gains while helping to motivate others in the process. Arlan was born with sporadic ectrodactyly, which allows him to utilize only two fingers on his left hand.
Each summer, Arlan attends the NubAbility Athletics Foundation summer camp in Illinois.
According to its mission statement, the organization exists to encourage, inspire, and instruct limb different youth by getting them out of the stands, off the bench, and into mainstream sports. It has been a life-changing program that allows those with disabilities to focus on their goal of becoming better in their respective sports each season.
Today, we introduce Mr. Wright as he shares his story to inspire his school community while providing his thoughts on the impact of NubAbility on his inspiration.

How have you adjusted your goals as a student-athlete?

The only goal I have ever had regarding my limb difference is NOT to have it affect any goal that I set for myself. To work around it, whatever the task requires. 
What's your main focus when you attend NubAbility?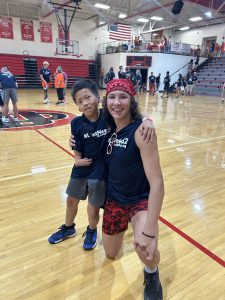 My main focus is to try new sports and face new athletic challenges like tennis, golf, and gymnastics/tumbling. The camp also allows me to refocus my opportunities to help others. Each year, I'm able to help the other kids who attend camp with ways I can relate to them and offer advice.
What skillsets or motivation does this camp provide to you?
I have developed a new attitude and motivation from hearing and seeing other people's stories and circumstances. The most important skill I obtained from the camp is to interact with and support the younger kids, especially those facing challenges with their limb differences. I loved helping the kids feel comfortable and not be shy about their circumstances but embrace them.
Finally, what are your goals for the 2023-24 school year?
Academically, I would like to be an honors student again this school year. I'm going to prepare myself with the courses needed so that I can become a collegiate track and field athlete.
Athletically, I would like to win a WAC Championship for cross country, as well as place in the Sectional meets. I would also like to contribute to another successful varsity basketball season with my two brothers and return to Glens Falls to compete for a sectional title. For the indoor track season, I would like to win the sectional title for the 55m high hurdles. In the spring, I would like to repeat my success in the 400m hurdles in sectionals, as well as finish first in the 110m high hurdles this coming year. I also want to win the 4×4 relay with my teammates in sectionals. Lastly, and my biggest goal, would be to advance out of the state qualifier meet this coming year and participate in the NYSPHSAA state meet.