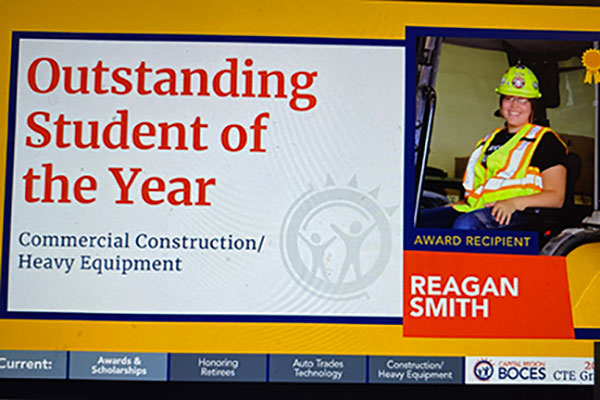 BKW Class of 2020 graduate Reagan Smith has received two scholarships from Hudson Valley Community College, where she will continue building her education for a future career as a  construction manager.
Reagan has received the $800 Northeastern Subcontractors Association Scholarship and the $500 Sean Anthony Kelleher Memorial Scholarship.
Reagan recently completed the Construction/Heavy Equipment program at the Schoharie campus of the Capital Region BOCES Career and Technical School, where she was honored as co-Student of the Year. 
Reagan was inducted into the National Technical Honor Society for excellence in her studies at BKW and BOCES and earned certifications that will prove valuable in the construction industry.
 
"I feel I am ready for college and that I have learned a lot at BOCES," she said.