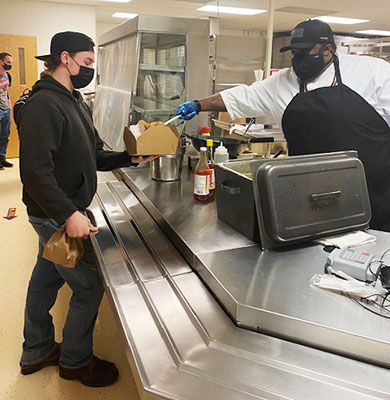 BKW students had a tasty lesson about foods from other cultures this week, right in their own cafeteria.
BKW Food Services Director and Chef Lateef Clark prepared Asian-American-inspired cuisine at a pop-up demonstration in the Secondary School cafeteria during student lunch periods.
Clark tapped into his years of experience in the culinary arts and shared some knowledge and tips while preparing and serving the dishes. BKW students were treated to tempura orange-flavored chicken with broccoli, vegetable egg rolls and fried rice.