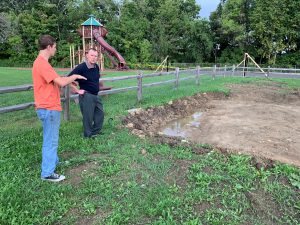 Each year, the month of January is utilized as a platform to recognize the importance of mentorship. Whether in a classroom, through athletics or club activities, or by lending time for conversation – students can benefit from a mentor. Within a school district, that's a strong reminder of the positive work being done by engaging students and allowing for one-on-one relationships to build future successes. Whether it's broadening young minds to reach their goals to providing students with an expanded opportunity to dive deeper into their curriculum – it gives power to the positive relationship between teacher and student.
According to statistics cited in a report from the nonprofit organization MENTOR, which works to strengthen and expand mentoring opportunities and programs, mentored students are 55% less likely to skip school, 78% more likely to volunteer in their communities, and 130% more likely to hold leadership positions. Those are easy statistics that any school population could support and approve. At Berne-Knox-Westerlo, that 'call to mentorship' happens daily from both sides of the classroom.

"As an educator, it's our responsibility to ensure that our students are learning in a positive and engaging environment," said BKW Secondary School Principal Mrs. Kane. "A key part of that process is the ability to connect with students and share our knowledge to grow their confidence and ability to succeed. Mentoring students allows us to make that important outreach to bring them closer to their personal goals. That's always the goal."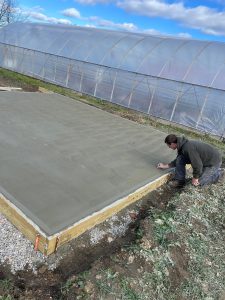 For this month,  we are featuring BKW senior Aaron Carr. Aaron's story shows how communication with a teacher can make a significant change in a student's pathway. "Being around the BKW community of teachers has greatly contributed to my education, from physics to social studies and psychology, each has left a mark on my pathway," he said.

He credited BKW Agriscience Teacher & FFA Advisor Michaela Kehrer with his continued interest in school and the options he could take in his future endeavors. As part of that partnership, he is ready to graduate in June and is already planning his career by creating Aaron Carr Enterprise, Inc. His initial business offerings will center on masonry and hardscaping and he's eventually looking to get involved in real estate development. This is all derived from his connection with a teacher who placed faith in his abilities inside and outside of the classroom.