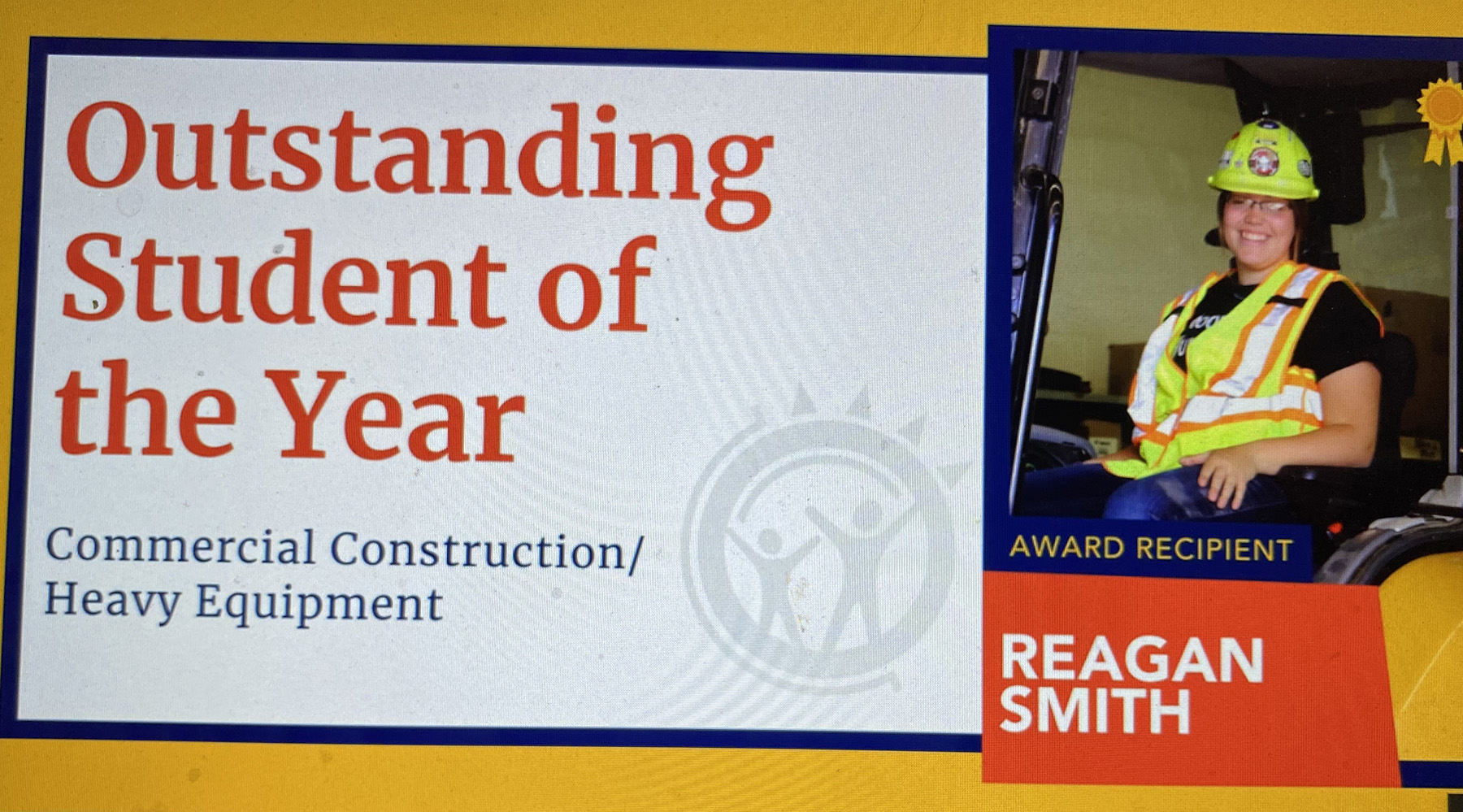 A Berne-Knox-Westerlo senior who aspires to a career in construction has been named Capital Region BOCES Career and Technical School Schoharie Campus Student of the Year.
Reagan Smith was awarded the honor during a virtual BOCES awards ceremony this week. Smith will attend Hudson Valley Community College next year on her way to a career overseeing construction projects.
"I have been accepted into the Construction Technology – Building Construction program," Smith said. "I want to be a project manager because I like the work and I like being in charge and my family has been on construction so I know a lot about it."
While at BOCES, Smith has consistently been on the honor roll, earned induction into the National Technical Honor Society and earned certifications that will prove valuable in the construction industry
"I feel I am ready for college and that I have learned a lot at BOCES," Smith said.
Besides the family ties that led to her interest in construction and a desire to learn more about it, Smith said she also chose the Capital Region BOCES Career and Technical School because of the way students learn in career and technical school programs.
"I like the hands-on nature of it. I enjoy learning more when I am doing something," Smith said.
"Reagan is a great student," said Heavy Equipment Teacher Matt Millard. "She always strives to complete tasks and assignments to the best of her abilities, which will serve her well as she continues her journey."