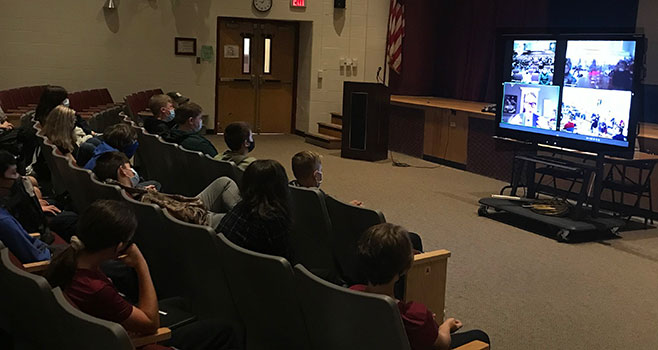 Jack Gantos is an award-winning author who's written books for readers of all ages. He also shares his knowledge and experiences with young people, including BKW students.
On Oct. 5, students in grades 5 through 7 met with Gantos to discuss strategies to become inspired to write. During a virtual seminar in the auditorium, the author shared his drawings and stories from his childhood with the students. He encouraged them to use what they see around them as the basis for their writing.
The students also learned about the path that Gantos took to develop into an award-winning author.
Gantos' books include "Joey Pigza Swallowed the Key," a National Book Award Finalist, "Joey Pigza Loses Control," a Newbery Honor book, and "Dead End in Norvelt," the 2012 Newbery Medal Winner, and the Scott O'Dell Award Winner for Best Historic Fiction.