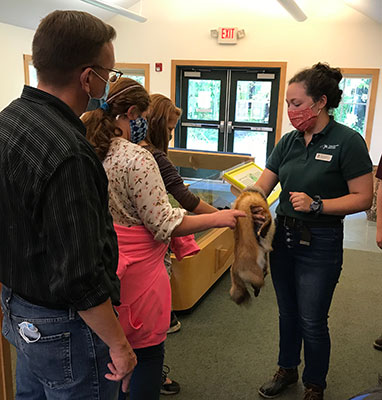 BKW's 7th grade team learned first-hand about their natural surroundings through a field trip experience at the Emma Treadwell Thacher Nature Center on Oct. 6. The students immersed themselves in an afternoon of hands-on learning and exploration at the center, which is located in Thompson's Lake State Park near John Boyd Thacher State Park.
The 7th graders had an opportunity to interact with nature while learning about human and animal adaptations, and they discussed various ways animals survive in the region. The students also explored the nature trail, walked through the field and observed the sounds, sights and smells of forest habitats. 
View our Facebook photo album.