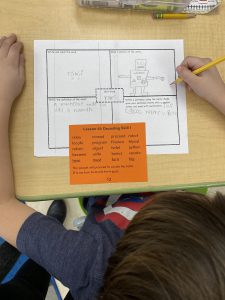 During the 2016-17 school year, elementary administrators and teachers in special education classes, ranging from K-2, introduced a new phonics-based program to students. The program, called Reading Horizons – Discovery, put in place a personalized process to allow special education students to understand the phonetic sounds of words that would enable them to spell, increase their reading skills, and build their vocabulary skill sets.
"This program provides our students the basic foundational skills to understand the code of the English language for reading and writing," said ELA Curriculum Coordinator and Special Education Teacher Melissa Crounse. "This has given our students the necessary skills to improve their reading in the primary and intermediate grades while increasing vocabulary development and understanding of the written 'code.' In today's classroom, this allows our students to understand the basic rules for reading and writing."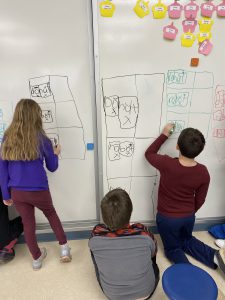 After six successful years of seeing the program shift student success in the special education classroom, the program was introduced to every K-2 classroom. The results are positive and the curriculum is creating a fun and engaging way for students to interact and understand how the rules of words can impact their learning abilities.

The multi-sensory approach teaches the phonics behind reading and provides an introduction to becoming a stronger student. By providing students with access to this program, at an earlier age, it will allow them to create positive learning techniques to build their confidence. This successful outreach is being completed at the earliest stages of their educational pathway at Berne-Knox-Westerlo Central School District.