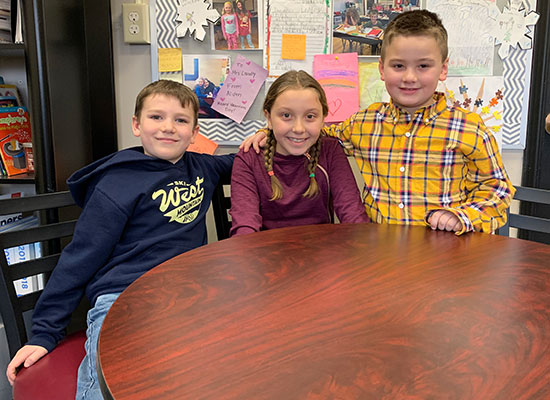 Why should we drive safely around a school bus? Three BKW second graders gathered in Elementary Principal Annette Landry's office one February morning to explain why. Our students, William, Addison and William, did a great job! We can all learn from them.
Watch the video of the students.
And by the way, our school resource officer has spoken to the driver of the black car mentioned in the video.