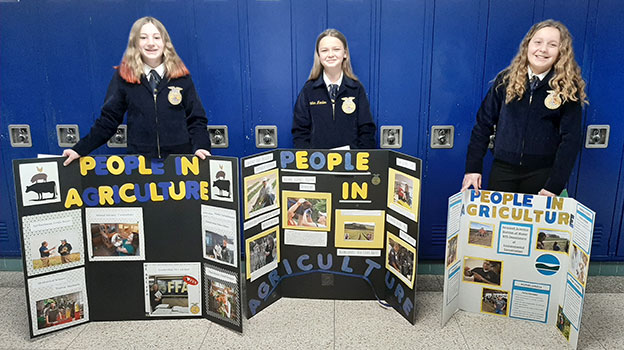 An integral part of FFA is "Doing to Learn." District II competitions were held Saturday, Feb. 8, in Pine Plains, NY. Four students in BKW's FFA chapter worked hard to prepare for their CDEs (Career Development Events) and LDEs (Leadership Development Events). From that hard work came great success. 
Here are their placings:
Jr. People in Agriculture:
1st place: Bella Daguillo
2nd place: Annie Lendrum
3rd place: Teagan Townsend
Jr. Extemporaneous Speaking:
4th place: Annie Lendrum
5th place: Bella Daguillo
Sr. Extemporaneous Speaking:
2nd place: River Townsend
Next month, the students advance to Substates competition in Greenville, NY.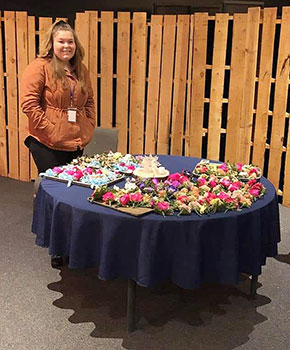 Another part of the FFA motto is "Living to Serve." The BKW FFA and Agriculture classes teamed up with local FFA chapters and community members to create beautiful corsages and boutonnieres for the Feb. 7, 2020 Night to Shine event in Cobleskill, a prom for those with special needs. Senior chapter officer Graycie Swain volunteered her assistance at the event, showing her compassion and love to lift others up on their special day.
Thank you and great work Graycie!
Congratulations to all of the students and their FFA advisors, Michaela Kehrer and Sarah McArdle.