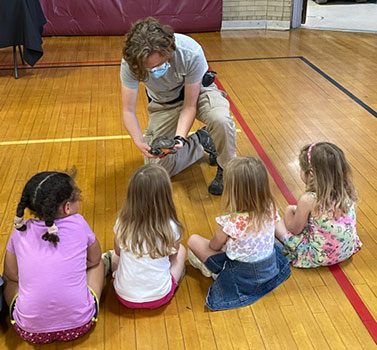 The zoo came to campus recently, when BKW Elementary's pre-k and kindergarten students were visited by the Utica Zoomobile.  
Through the Zoomobile program, the students learned about animals that exist within their own backyard, as well as those that live in far away places, like the Solomon Islands. The students were able to get a close view of a snapping turtle, a wood turtle, a corn snake and a monkey-tailed skink.
The opportunity to bring the zoo to BKW was sponsored by the BKW PTA.