BKW Secondary School is proud to announce its top students of the Class of 2022. Named class Valedictorian is Paul Larrabee, 18, of 355 Filkins Hill Road, East Berne. The class Salutatorian is Kimberly Howland, 18, of 6 Carl Road, Berne.
Paul Larrabee – Valedictorian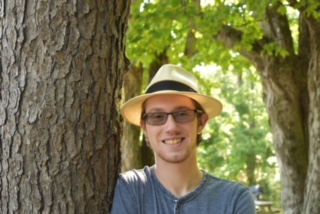 Paul Larrabee, the son of Glenn and Susan Larrabee of East Berne, is the Valedictorian of the BKW Class of 2022.
He will attend Clarkson University in the fall and major in Mechanical Engineering. He chose Clarkson because of the university's well-known and respected engineering program and for its proximity to the Adirondacks "which makes taking a nice hike quite easy," he said. He got an early start on college as a high school senior and hopes to graduate early from Clarkson in the spring of 2025.
Paul describes himself as "studious, driven and helpful to others." His dream job is to become a product engineer because he "loves to create" and would like to translate that passion into his career.
He credits his success in high school to "the support of my parents, the helpful guidance and skills taught to me by my teachers, my friends who provided a much-needed escape from coursework, and a strong desire to have many opportunities in my future."
What Paul liked about most about attending BKW was the teachers that helped him along the way. "Every single one has contributed to the lessons I have learned over my time at BKW and were there to help with concepts I did not understand," he said. "A big thank you goes out to them and a special thank you to Coach Lemire for his efforts coaching Masterminds."
Paul was active in various student activities, athletics and his community. He was a member of the National Honor Society, an All-Star member of the BKW Masterminds Team, and captain of the First Tech Challenge Team through Schoharie Mohawk Initiative for Science and Technology. He volunteered at BKW STEM Camp and with the Schoharie Mohawk Initiative for Science and Technology Seaperch Program. He was also a member of the school Track and Field team.
As a senior, Paul earned the Clarkson School Merit Award, the Rensselaer Medal Award, the Bausch & Lomb Science Award, the BKW Administrators Award, the E. Douglas Taft Memorial Award, the NYS Scholarship for Academic Excellence, the Presidential Academy Excellence Award, and the Schoharie Area School Boards Association Valedictorian and Salutatorian Award.
Kimberly Howland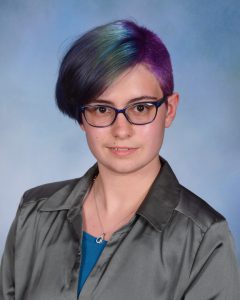 Kimberly Howland, the daughter of Andrew and Lisa Howland of Berne, is the Salutatorian of the BKW Class of 2022.
She will attend the Rochester Institute of Technology (RIT) in the fall and major in Game Design and Development. Gaming, she said, has always been an influential part of her life and she'd love to be part of the gaming boom in the Capital District.
"I simply dream about making games. Whether I do that by being part of a game studio or through independent game development, I hope to create something that people will enjoy. The combination of the arts and programming makes this field of study align very well with my skills and interests."
Kimberly describes herself as "someone who always gets back up. My success is largely due to my diligence and perseverance," she said. "I've faced many challenges, largely mental health ones, but I keep on living life and accomplishing things. I've never been the most social person, but I've come to make some good friends during my time at BKW. I'm glad I always tried to stay true to myself."
Kimberly said she enjoyed attending BKW largely due to its small size. "You can't get lost in the crowd and you get to know a lot of the classmates and teachers here," she said. "Despite its size, Berne has offered me so many opportunities, whether in sports, clubs, or even their course offerings. I've always been the most interested in my arts and programming classes, and I'm glad to have found a major that will combine the two."
As for life after high school, Kimberly says, "I hope to keep drawing, keep having a good time, and keep on improving. I also hope to keep my brightly dyed hair and my love of video games."
Kimberly attended the Clarkson University Horizon's Program and was a member of the CAST Steamer 10 Theater Group. She was a member of BKW Esports, the Yearbook Club, GSA, the Stock Market Club, and the Cross Country and Track and Field teams. She earned the 2021 Society of Women Engineers Certificate of Merit.
As a senior, Kimberly earned the Greater Capital Region Endowment Fund/Capital Region Women's Network Award, the Linda Bunzey Memorial Art Award, the Presidential Academic Excellence Award, the NYS Scholarship for Academic Excellence, the Schoharie Area School Boards Association Valedictorian and Salutatorian Award, and the University in the High School Calculus Certificate.