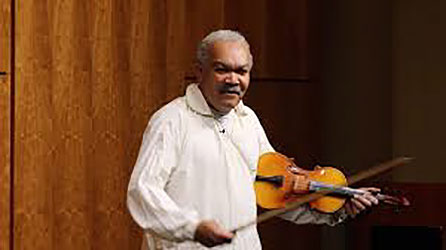 History came to life at BKW recently, when Clifford Oliver recreated for middle school-level students the persona of Solomon Northup, a free, African-American New Yorker kidnapped into slavery before the Civil War.
Northrup's story, first written as a memoir in 1853, was told in the 2013 film "12 Years a Slave."
The Dec. 16 educational opportunity was made possible through the assistance of the Knox Historical Society and a grant from Stewart's.
"Mr. Oliver's program has been presented at many area schools, and we were honored to welcome him to BKW," said 7th grade teacher Emily DeNovio.