The Berne-Knox-Westerlo Key Club presented the Kiwanis Support Fund with a $200 check to help support the organization. The funds were raised from the Key Club's Pass It On sale earlier this month.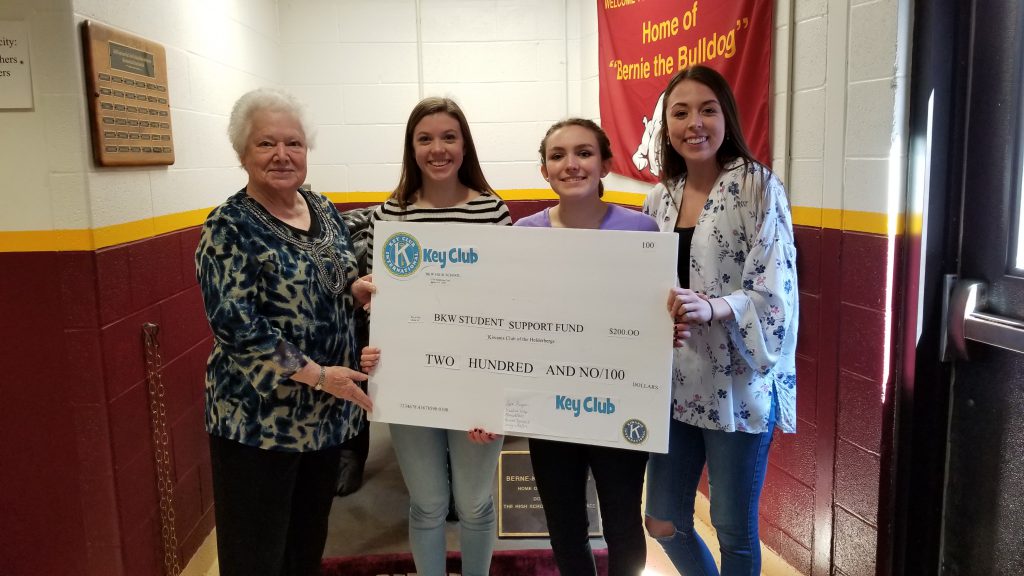 About the Kiwanis Support Fund:
The Kiwanis Support Fund for BKW has been established by the Kiwanis Club of the Helderbergs to help cover expenses of students currently eligible for the reduced or free lunch program at Berne-Knox-Westerlo Central Schools, to allow these students to participate in school activities on a par with their peers. These expenses may include, but are not limited to, field trips, college entrance exams and fees, and similar activities, and include all grades at BKW. Teachers may access this fund by making a request to Principal Dr. Mark Pitterson, including information about the event, the number of students and cost per student, and the total amount requested. This request will be forwarded by email to the Club secretary for submission to the Club members; the Club will review the request and promptly communicate its decision on a case by case basis. Support from the Club may be limited due to resources available. Once a request is accepted, the Club treasurer will promptly issue a check to the school district.
About the Berne-Knox-Westerlo Key Club:
Members of the BKW Key Club are Madeline King, Laura Grippin, Mackenzie Hall, Emily Shafer, and Marianna Nagangast. The Key Club Advisors are Denise Robinson and Noreen Shunney.