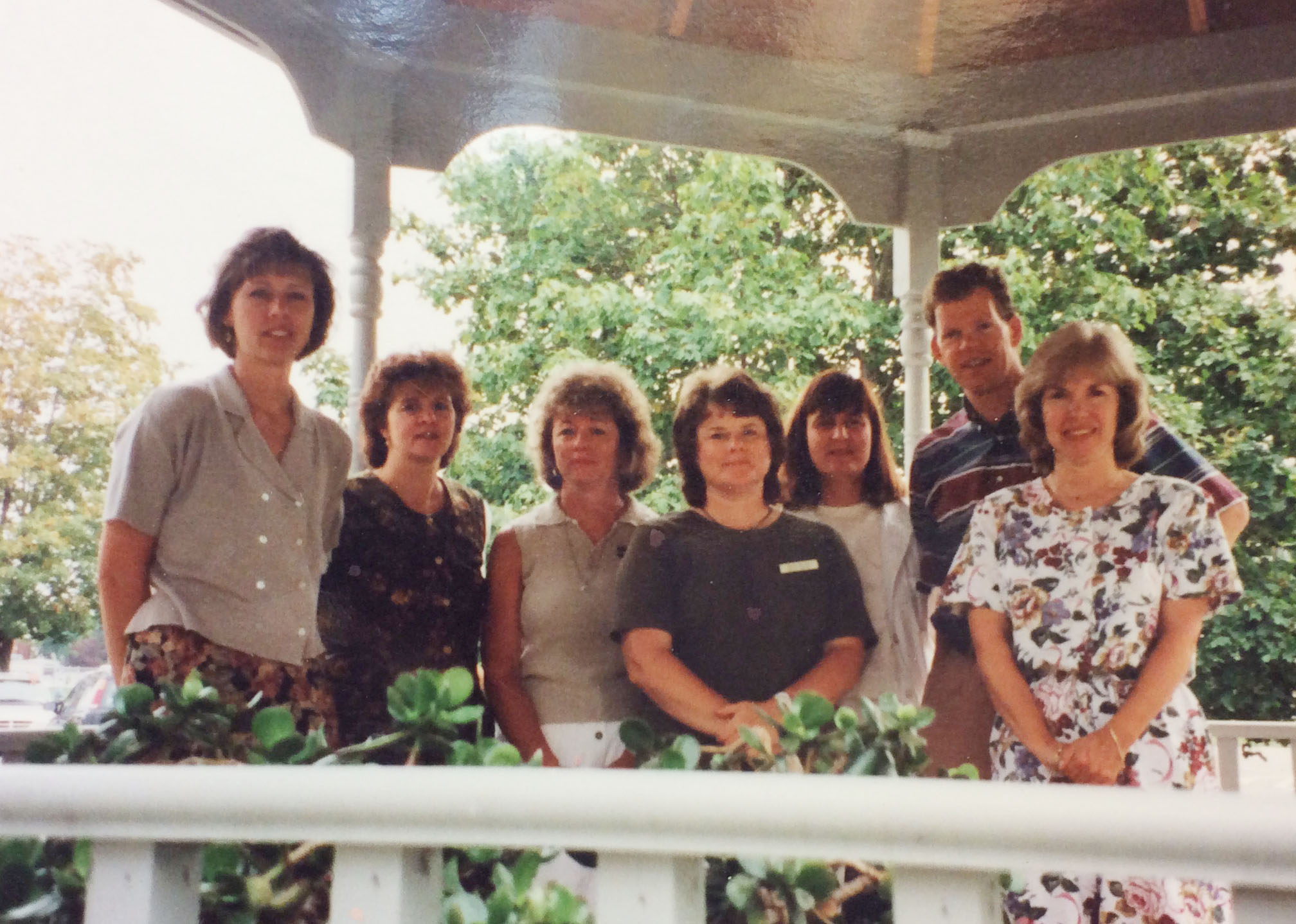 Gary Kolanchick can't help but feel nostalgic when he thinks back on the many years he spent working from the big grey building at 1772 Helderberg Trail.
Today, happily retired, he makes his home in Kittery, Maine, driving his electric car across the border for his morning swim in Portsmouth, NH, to stay in shape. But back in the day he was known to everyone as the Hilltowns' doctor, preaching fitness and practicing medicine next to the school district where he served in his dual role as school doctor.
"It's unbelievable that it has already been six years since I left practice and moved away," Dr. Kolanchick said in a recent telephone conversation. "Having no family of my own, opening my office to BKW grade school students, and watching countless children of my evolving staff play sports, act in plays and go on to bigger and better things, were some of my best memories in life."
On May 17, voters will be asked to approve the sale of his former doctor's office property at 1772 Helderberg Trail to the BKW Central School District for a price not to exceed $410,000. The property, located next to the school, includes: a 1.1-acre lot, zoned commercial/residential; a building with 2,400 square feet of space currently set up as office space and 1,900 square feet currently used as a residential area; a paved lot with 20 marked spaces and additional unmarked spaces; and a two-car garage.
The district plans on using left over fund balance from the current school year budget to finance the purchase – a one-time expense – that would not require borrowing or use of additional tax revenues.
The residential portion of the building would be used to house the BKW business offices which are now located across the street in the bus garage facility. The bus garage was built in 1965, is in need of exterior repairs and heating and ventilation upgrades and has become a health risk to district staff.
The office portion of the building purchase is now occupied by a nurse practitioner under Hilltown Healthcare. That tenant continues to rent the space but has announced plans to open at another location. That would create a vacancy the school district hopes could be filled by another community service vendor.
"The property expands the current campus and provides a solution for the failing business office," explained Board of Education President Matthew Tedeschi. "At the same time, it creates an opportunity to bring in resources for the community that aren't currently available."
In comparing the cost of renovating the current business office and putting money into that existing facility versus purchasing this property, "the board felt the wiser investment for a longer return was to purchase the property. We have been looking 5-7 years down the road and realized that investing in the current facility would only be a 'Band-Aid' solution," Tedeschi added. "We hope that the community will support this as it does not provide any impact to the 2022-23 budget and, in turn, their taxes."
Dr. Kolanchick bought the building in 1988 and operated his medical practice there for some 20 years. He sold the building to his friends James and Kim Conklin soon after he retired in 2015. The district has a contract in place with the Conklins to purchase the building pending the vote. Dr. Kolanchick and the Conklins agree with the school district that they would like to see the building continue its long tradition of serving the community in some capacity.
"When we learned the local medical practice would be moving to a new location, we wanted to ensure this building would remain a public asset," Kim Conklin said. "We wanted it to follow in the footsteps of Dr. Kolanchick's strong commitment to serving the Hilltowns and keep this building for our local families. The next logical step was to approach the school district about purchasing it. We were pleased with their interest and it has been a pleasure working through this process with the Board of Education."
"We are also happy to hear that the school district is willing to accommodate Hilltown Healthcare as they make the transition to their new location," Conklin added, "and at the potential for the property to continue to serve our community, both in housing the school's administration as well as providing space for other community resources."
Dr. Kolanchick shared the same sentiment.  "I'm proud to know that, with the voters' consent, the property would become part of the legacy of education for BKW and the community of Berne that I served. It's a big enough building to house school offices yet still offer community services of some kind. I'd really like to see that happen. That would be frosting on the cake and a win-win for everyone, especially the children."
How the building would serve the community down the line is still to be determined but the school district is committed to doing all it can to make that happen, said BKW Superintendent of Schools Dr. Timothy Mundell.
"The vision is to create a partnership that will provide a community-based health service," Dr. Mundell said. "Doing so would benefit everyone in the community with a service that otherwise would require a trip off the hill to access. Our school board believes strongly in the school district being a community-school operation. This effort reflects that belief."
Meanwhile, Dr. Kolanchick said he is proud of the building, it's history and the community and school district in which he grew up as a young child and later worked. He spent 13 years under the mentorship of Dr. Smith, then started his own practice and eventually had his home constructed in the Town of Knox.
Dr. Kolanchick was excited to give us a little history about the building
The doctor's office was built as a home by Mr. Stapleton in 1929, a Sears house, as a wedding gift for his daughter Ruth. The Flaglers raised their family and continued to occupy the residence until the private sale. The workmanship of the building was praised by everyone. The Domermuth family was later contracted to build the new office wing.
"I have so many memories there," Dr. Kolanchick said. "We wanted the waiting room to be like a living room so people would feel like they were in a home. So, we had knotty pine installed on the walls. We really put a lot of thought and care into that office."
During the 20 years in his Berne practice, Dr. Kolanchick said his patients cooperated in the education of countless resident and student physicians, including "our own" Dr. Mack. Patients also participated in many new drug trials and witnessed the expansion of therapeutic alternatives in diabetes and osteoporosis, otherwise available only in specialist offices.
What was his biggest memory working on the hill? Without a doubt, it involved delivering a baby that no one saw was coming, he said. "That was quite a surprise and I think it took a couple of years off my life," he joked. "But the mom and baby were fine and became patients of mine for years until they eventually moved to Florida. I thought I'd never hear from them again, but she sent me a Christmas card every year until I retired."
Just like his years as the Hilltowns' doctor practicing medicine from the big grey building at 1772 Helderberg Trail, community togetherness and support remain important to Dr. Kolanchick to this day.
"It's always about the people you help and the relationships you make in life," he said. "Those are the things that stick with you forever."