Two candidates, incumbents Nathan Elble and Kimberly Lovell, have submitted petitions to run for two seats open July 1, 2020, on the BKW Board of Education. Each seat carries a three-year term.
Their names will be listed alphabetically on the ballot. As with voting on the proposed budget, voting for Board of Education candidates is being done by an absentee ballot that will be sent to district residents and must be received by the District Clerk by 5 p.m. on June 9.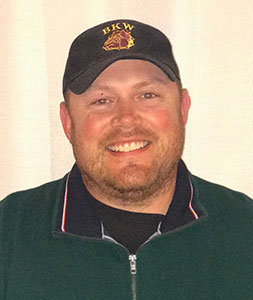 From Nathan Elble:
My name is Nathan Elble and I am a proud BKW graduate ('99). My wife and I chose to raise our family in Knox because of the positive experience I had growing up here and the strong community ties that exist within the district. Our four children, Natalie, Charlotte, Eden, and Mason, are all BKW students.
I am an IBEW electrician and in addition to being a member of the BOE, I also utilize my free time to volunteer for several Hilltown organizations, including the BKW Little League and The Helderberg Family and Community Organization.
It has been my privilege to serve our community as a board member for the past 4+ years. I believe that my time spent on the BOE has been productive, including supporting the passage of a capital improvement project to help modernize our school and level the playing field for our students. I am also proud of being on a Board that has been fiscally responsible in our budget building year to year while maintaining minimal budget growth. At the same time, we have been able to expand our programming and course offerings to better meet the interests and needs of our students, which I believe will leave them better prepared for life after BKW.
As the father of a large young family, I am passionate about the vision I have for our district going forward, not just for my own children, but for all of those attending BKW. I will never waiver in my commitment to our students' needs or stray from the fiscally responsible stewardship of your taxpayer dollars.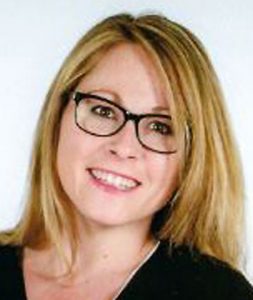 From Kimberly Lovell:
I reside in Berne with my husband and three children. Kayden is in third grade, Korey is in kindergarten and Kelsie will be a future BKW student. Throughout the years of our children's education, my husband and I have been impressed with the faculty and staff as well as the close knit community that we call home. I have been a member on the Berne-Knox-Westerlo Board of Education since February 2017. 
As the current Vice President, I hold my position and role on the BOE in high regard.  I want the best educational experience for my children and the children in the community. Throughout my time on the board, I have supported and voted for in-house speech therapists, a full-time School Resource Officer, the Capital Project, tenure of our current principals, along with many other decisions that have put our students and their needs at the forefront.
I am a proud special education teacher in a neighboring district. I have been in public education for 12 years. I graduated with my Master's from SUNY Albany and continue to stay invested in current educational practices through professional development opportunities, webinars, and conferences. 
I continue to seek your support in the upcoming election vote. It has been such an honor to serve for my community and I thank you for this opportunity. I am excited to continue making great strides for the BKW district and community!