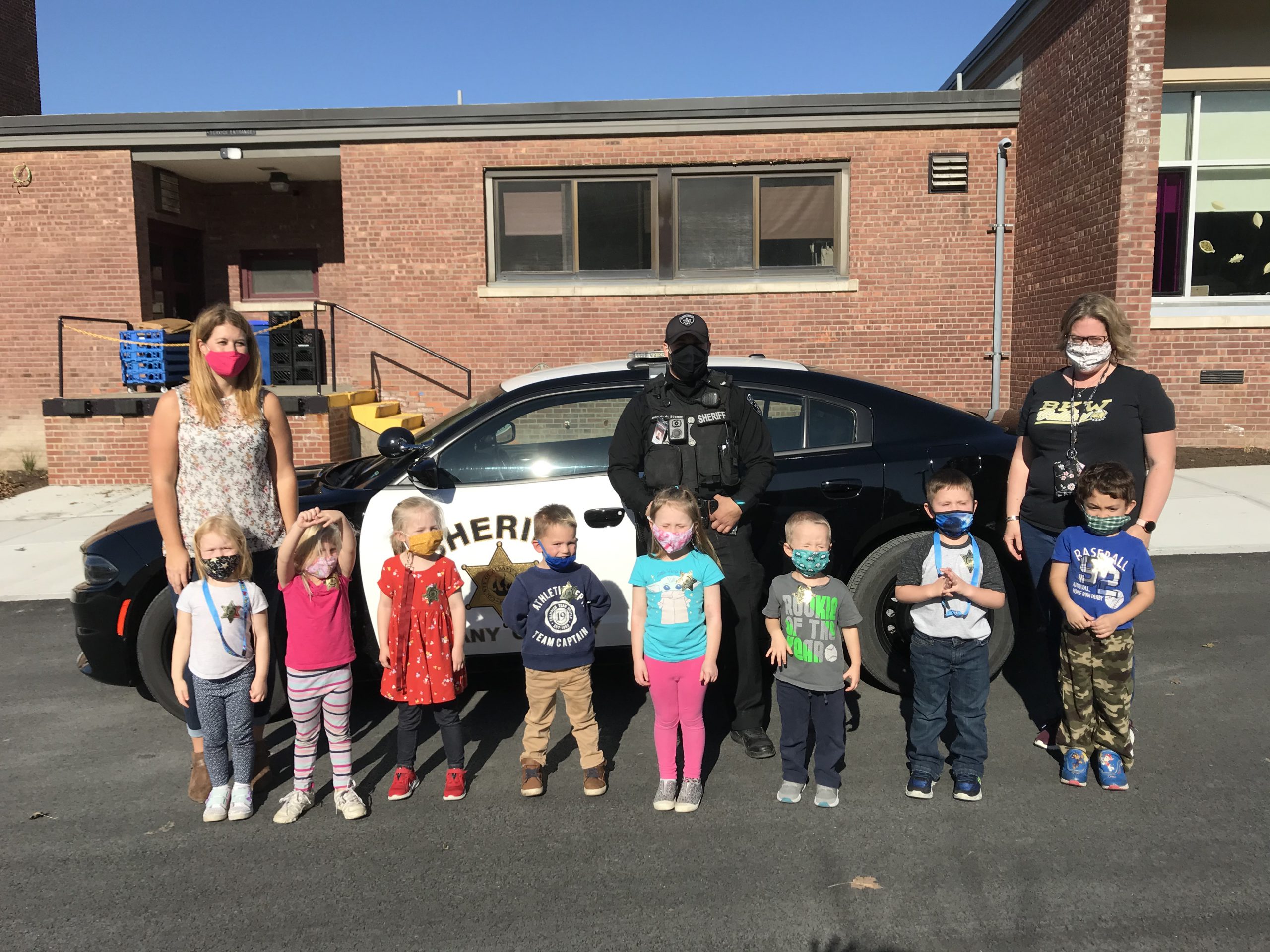 BKW Pre-Kindergarten students were treated Nov. 6 to "a day in the life of an Albany County Sheriff's Deputy" presentation by district Student Resource Officer (SRO) Giuseppe Stone.
The youngsters learned more about what a sheriff deputy's job entails other than protecting them and their families. Deputy Stone talked about the various units with the Sheriff's Department and what they do, what specific gear and equipment they use each day and the types of vehicles they operate and why.
The presentation was followed by a field trip outside the classroom to the school parking lot to see one of the sheriff deputy's newer patrol vehicles, the Dodge Charger. Students from both Pre-K classes and the fifth grade class had a chance to sit in the vehicle and learn about the equipment inside it.
At the end, students were presented with an Albany County Sheriff Junior Deputy badge sticker as honorary members of the Sheriff's Department. With that, the children exclaimed, "Let's go get the bad guys, Deputy Stone!"