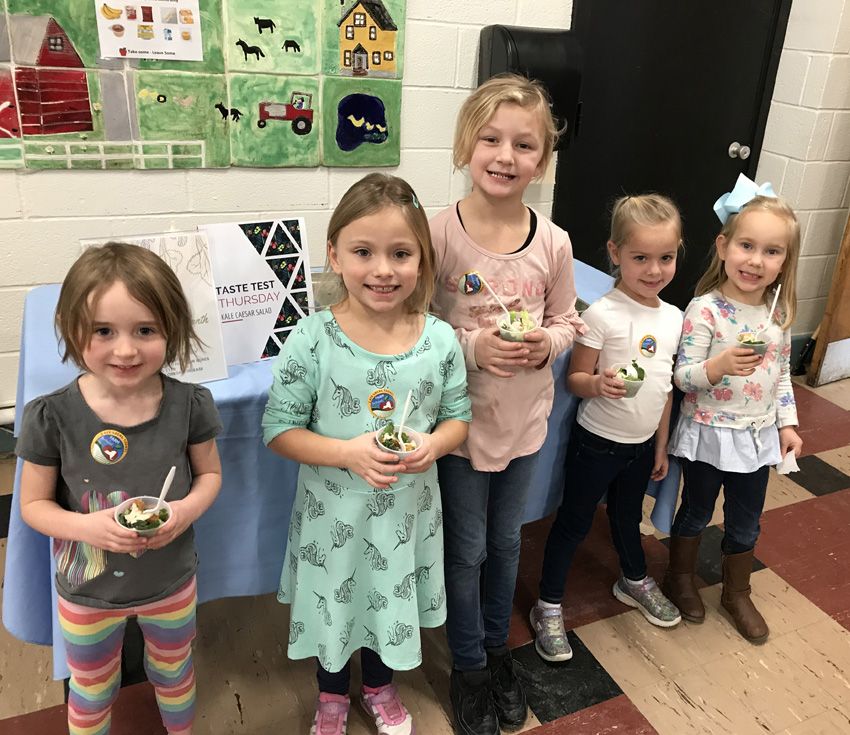 BKW Elementary School students had an opportunity to taste test Kale Cesar Salad in the cafeteria during this month's Taste Test Thursday. Kale is the January Harvest of the Month for the district Food Services program.
Kale is loaded with vitamin A, K, B6 and C, calcium, potassium, copper and manganese, and is a member of the cruciferous vegetable family.
Each month students are encouraged to learn about and try a new New York state harvested product.