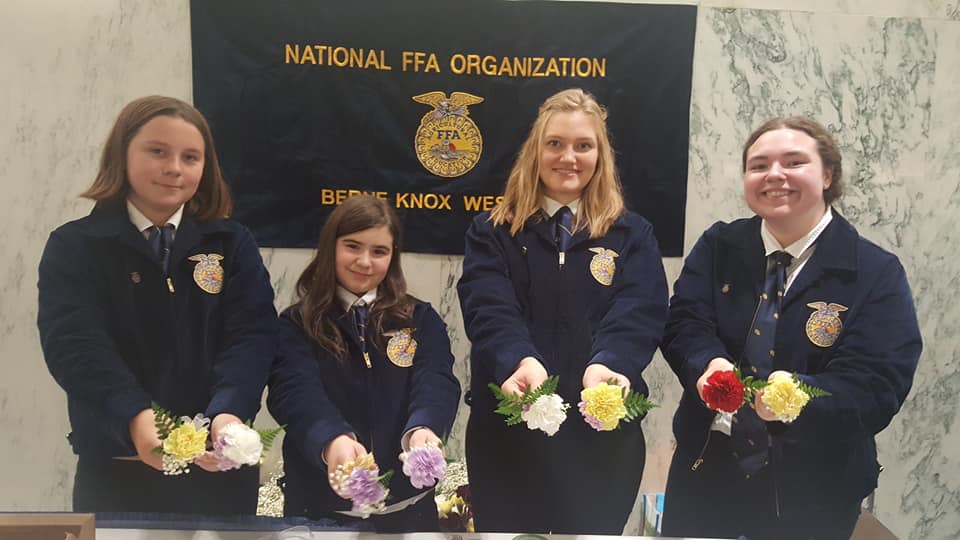 Four BKW FFA students represented the school's new chapter at the New York State Capitol for Senator Ritchie's Ag. Day Celebration.
The students made boutonnieres for politicians around the state, along with speaking to and educating legislators about the FFA program and the BKW school district.
Shelby Clickman, Morgan Latham, Mackenzie Lawrence, and Elizabeth Wagoner represented the district. Well done, ladies!