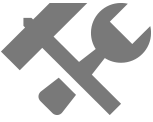 The National Center for Rural Education Research Networks (NCRERN) has selected the Berne-Knox-Westerlo CSD to participate with some 60 school districts from New York and Ohio in research aimed at improving student outcomes.
The Center is affiliated with the Graduate School Education at Harvard University. Its mission is to assist rural districts in tackling pressing challenges such as chronic absenteeism, college readiness and college enrollment.
The selection of BKW into the group was a very competitive process, explained Superintendent Dr. Timothy Mundell, requiring an extensive application process and a leadership interview with a selection team from the Network. 
"This is an exciting opportunity for our school district and we are anxious to get started," Dr. Mundell said.
What will being a part of the network mean for BKW?
Through data analysis, strategic advice, hands-on assistance, and peer networking opportunities, the Center will collaborate with network members to build the capacity of rural school districts and support state agencies to use their data to improve the education of their students.
Districts in the rural education network will:
Engage with and learn from other rural districts facing similar challenges.
Pool data with other rural districts to be able to test the impact of interventions, regardless of district size.
Design and pilot relevant interventions to learn what works in their unique local context.
Receive strategic advice from experts across the country.
Learn about the network's continuous improvement process and how to apply it to issues related to absenteeism, college readiness, college enrollment, and other key focus areas.
More information on how the process will work will be forthcoming during the 2019-20 school year.