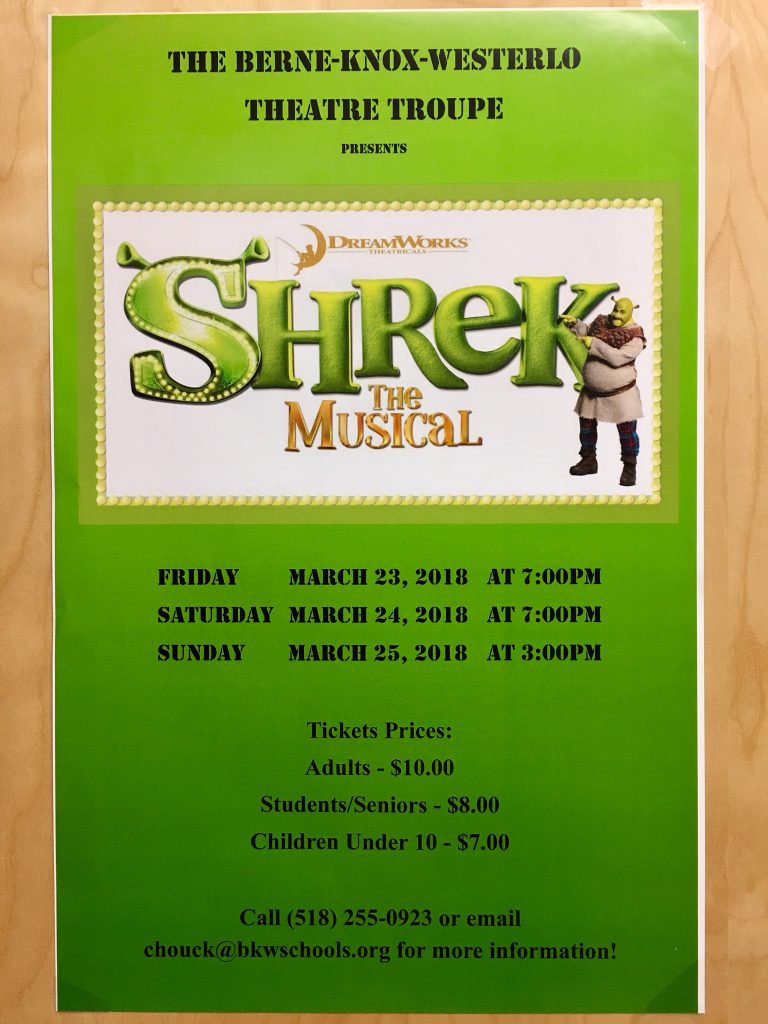 Are you ready to see the Big Bright Beautiful World of Shrek: The Musical? The Berne-Knox-Westerlo Theatre Troupe is presenting the musical Friday-Sunday this week! You don't even need to be a Morning Person, as the shows are at 7 p.m. Friday and Saturday, and 3 p.m. on Sunday! So Make A Move down to the Secondary School this week to see the beloved movie come to life on stage!
Tickets are $10 for adults, $8 for students and seniors, and $7 for children under 10. Contact chouck@bkwschools.org or call 518-255-0923 for more information.
This year, the BKW Theatre Troupe has also been accepted into the Times Union's High School Music Theatre Awards, which are like the Tony's for area high schools. To see more about BKW there, click here.