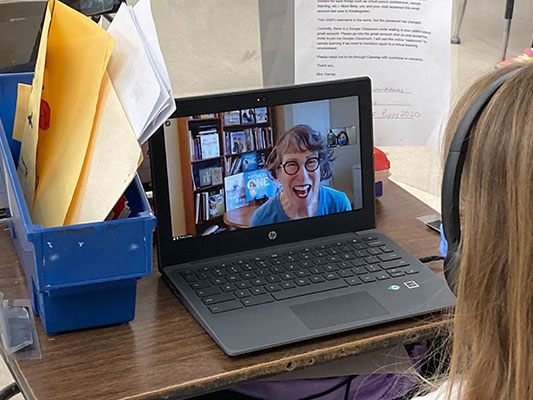 On Friday, April 30, BKW first grade students had a special visitor. Children's author Trudy Ludwig, who writes books that help children learn how to treat each other in a more kind and caring way, visited their classes virtually.
She talked to the children about her job as an author, her books, and the messages in her stories. She also answered their questions about where she gets her ideas for her books, how long she has been writing, how long it takes to write a book, and many more.
Ms. Ludwig has written 12 books, with more in the works. She wrote her first book, "My Secret Bully," to help children ages 5-11 who are experiencing bullying. Her other titles include "The Invisible Boy" and "The Power of One."
The first graders ended their visit with a surprise for Ms. Ludwig, when they held up "thank you!" signs they had created. "She was blown away by that sweet gesture, and it definitely showed how much we appreciated her taking the time to talk to our first graders," said teacher Dylan Moss.
According to her website, Trudy Ludwig's award-winning children's books "help kids connect and engage with their peers in kinder, more caring ways. [She is] an active member of the International Bullying Prevention Association [who] has collaborated with leading experts and organizations including Sesame Workshop, Committee for Children, ConnectSafely.org, and Passport to Peace Foundation."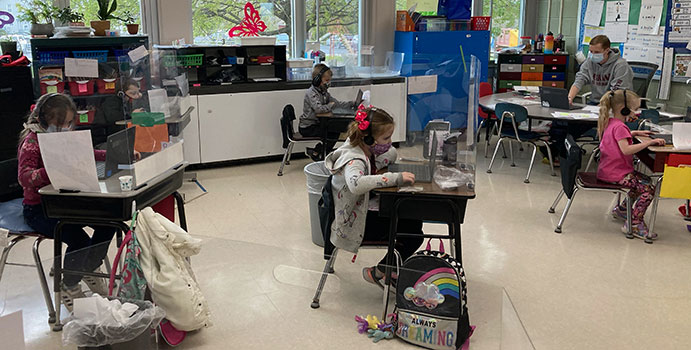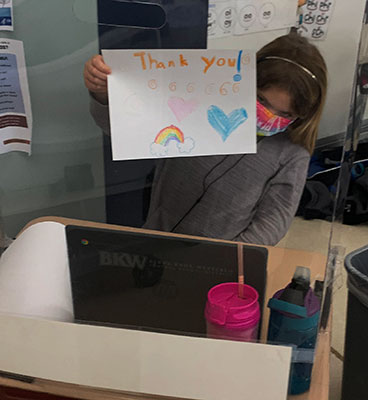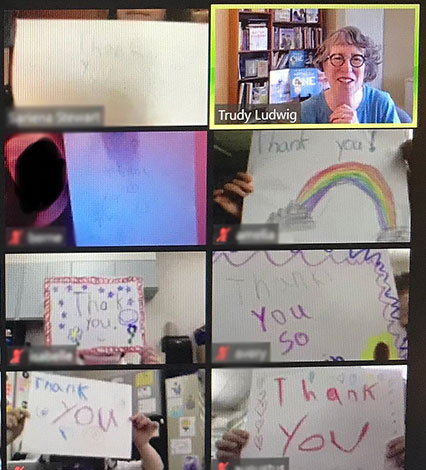 More photos of Trudy Ludwig's virtual visit are posted on the BKW Facebook page.