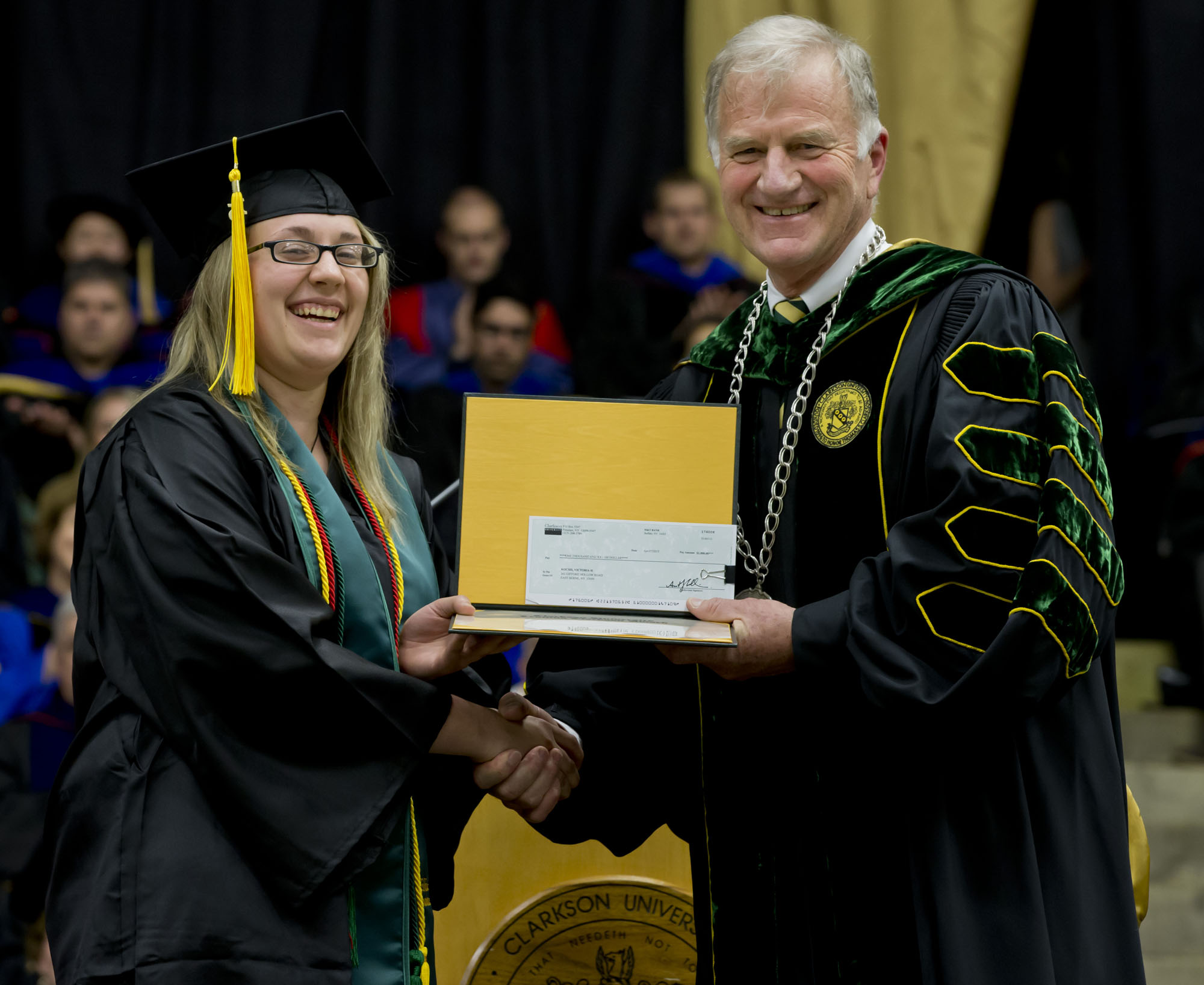 Congratulations to Dr. Victoria "Tori" Kocsis, BKW High School Class of 2011, who graduated this spring from the Texas A & M College of Veterinary Medicine & Biomedical Sciences as a veterinary doctor. During her time at BKW she was a top student and a charter member of the Wrestling team.
Tori always knew she wanted to be a vet some day and eight years later her dreams have been realized. The entire BKW community is proud of her hard work and accomplishments.
While at Texas A & M, Tori was one of only 13 students from the university to be awarded a 2018 Zoetis Veterinary Student Scholarship which goes out to 315 people nationally. More than 1,700 second- and third-year veterinary students applied for the award. Eligibility criteria included academic excellence, financial need, diversity, sustainability, leadership, and career interest.
In 2015, she had the opportunity to attend a once-in-a-lifetime trip to South Africa – a three week hands-on course through the Texas A&M's College of Veterinary Medicine. Tori was able to work directly with a variety of South African animals including rhinos, cheetahs, giraffes, elephants, elands, wildebeasts, blesboks and hartblocks.
Prior to attending veterinary college, Tori earned a Bachelor of Science degree with a triple major in biomolecular sciences, biology and interdisciplinary liberal arts studies with a concentration in pre-veterinary studies from Clarkson University. She was a presidential scholar for eight semesters while attending Clarkson and graduated with a 4.0 GPA.
Her time at Clarkson included working in a college laboratory for two years developing a regenerative medicine-based approach to treating intervertebral disc disease using stem cells. She was also a secondary author in her first publication from this laboratory on an article examining the generation of a gene expression assay with single cell resolution using plate in-situ hybridization. While working in this laboratory, Tori also attended four conferences to present her research, and she placed first in two and second in one of these conferences. She also co-authored four other papers.
Tori was also active in the Potsdam community during her time as a Clarkson student. She volunteered with the Cornell Cooperative Extension Farm where she was able to receive her FAMACHA certification, a method farmers use to control parasite infestation. She also received her equine first aide certification and worked with a local riding stable as a farm assistant where she both gave and received horseback riding lessons. In addition, Tori worked with the Clarkson Discovery Challenge Program to mentor local high-school students to advocate the STEM field.