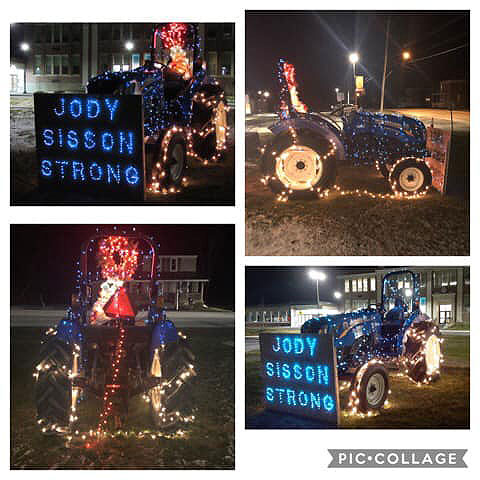 Do it today and tell everyone you know: Vote for the BKW FFA's lighted tractor in support of Jody Sisson, an 8th grade student who is fighting leukemia. Click the Like button under the Jody Sisson tractor photos on the New York State FFA Association's Facebook page:
https://www.facebook.com/170751894068/posts/10158186755204069/?d=n
Our FFA member students will donate any winnings in the contest to Jody's Make a Wish fund.  Monday, Dec. 21, 2020, is the last day to vote.
If you haven't already seen it, check out the awesome, "Jody Sisson Strong" New Holland tractor lit blue and orange in front of BKW Jr./Sr. High School.  Special thanks to Mike Swain for securing the tractor, which belongs to Jody's dad, making the "Jody Sission Strong" display sign and helping the students decorate. 
Photo collage by BKW FFA.