During the weekend of March 18-19, a group of 13 Berne-Knox-Westerlo CSD student musicians performed at the Schoharie County Music Festival in Duanesburg, N.Y. After months of preparation and practice, they performed admirably with their colleagues from five neighboring districts.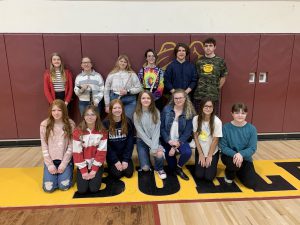 Special recognition goes to the following BKW students: Cadence Grizzard, Amber Chase, Kathryn Joslin, Lincoln Snyder, and Jason Basle performed with the Senior Band. Lorelei Kuhn and Julianna Britton performed with the Senior Chorus. Holly Bremer, Sophie Bremer, Saige Hellwig, Anna Mattia Lefkaditis, Emily Jackson, and Emmah Newcomb performed with the Middle School Chorus. 
Thank you, students, for all of your hard work and for representing our district! We would also like to thank the family and friends who came out and supported them!