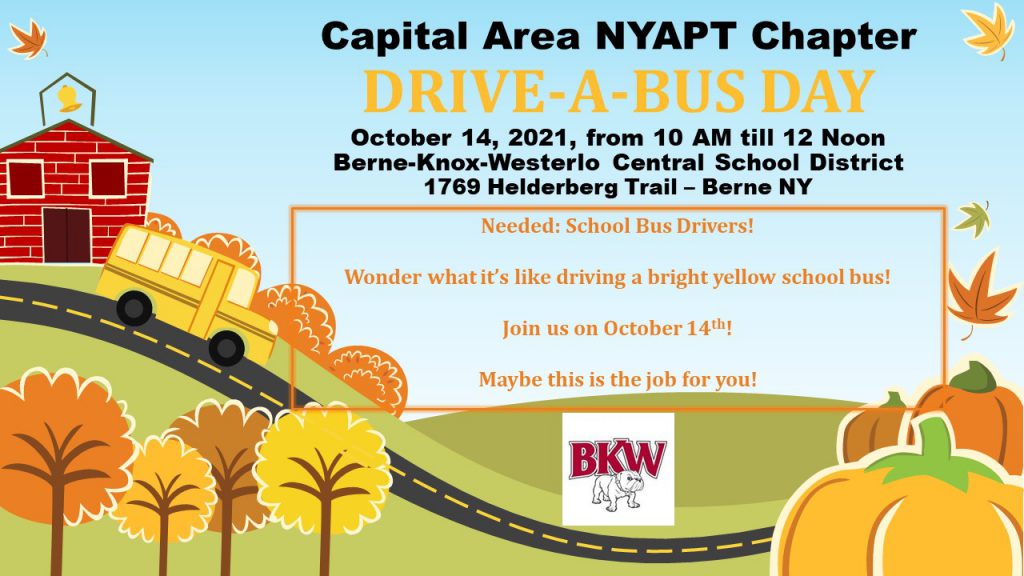 Come and join our awesome BKW transportation team! You can get behind the wheel of  a school bus on Oct. 14 on our campus, during Drive-A-Bus Day, from 10 a.m.-noon. 
BKW's transportation department has a proud record of safely and efficiently transporting hundreds of students over more than 125 square miles to and from school and beyond. The department offers excellent employment opportunities.
Why is driving a bus a great job? Check out this video:
Considering a new career, part-time employment or a retirement job? Read more about driving a school bus at BKW.
For more information and questions, contact Amy Santandrea, SBDI, Director of Pupil Transportation.