Members of the Boys and Girls Varsity Basketball teams took home WAC conference honors at the end of the season.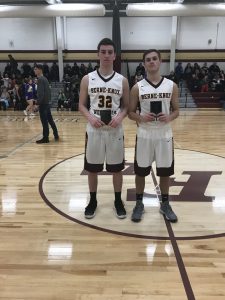 For the Girls team, Taylor Meacham was named WAC Mohawk Division MVP and Alexis Wright was named a WAC Mohawk Division First Team All-Star.
For the Boys team, Slade Pulliam was named a WAC First Team All-Star and Patrick Meehan was named a WAC Second Team All-Star.
Congratulations to all our student-athletes on a fantastic winter season!