Earlier this month, two members of the Berne-Knox-Westerlo CSD school community were selected by the Capital Area School Development Association (CASDA) to be recognized for their dedication and leadership in education.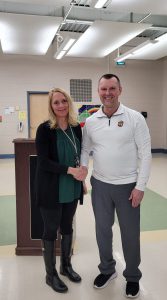 The first district candidate to be recognized is Berne-Knox-Westerlo Elementary Principal Annette Landry. Mrs. Landry will be honored with the 2023 Greater Capital Region Principal Center and the Capital Area School Development Association (CASDA) Principal of the Year Award on Thursday, April 20th, at the CASDA Annual Awards Dinner at the Franklin Terrace in Troy, New York. Principal Landry is described as courageous, creative, and a leader who holds high expectations for all of her students. She is being recognized for her skills as a leader and how she continues to challenge and develop her teachers with skills and traits like promoting accountability, relationship building, being student-centered, and being goal-oriented. The complete CASDA announcement on her selection can be found here.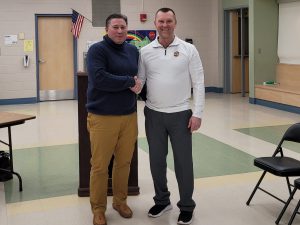 In addition, Berne-Knox-Westerlo CSD Board of Education President Matthew Tedeschi will be honored at the same event with the 2023 CASDA Excellence in School Board Service Award. This annual award recognizes individuals who embody the crucial role School Board members play in supporting school districts within their community through advocacy, outreach, and stewardship. Recipients demonstrate leadership by serving as a connection between schools and their communities to ensure that school districts provide students and families with dynamic educational opportunities in positive learning environments. Mr. Tedeschi is a strong educational advocate and an active member of the Berne-Knox-Westerlo School District. Mr. Tedeschi's press release can be found here.
As a district, we thank Mrs. Landry and Mr. Tedeschi for their continued commitment to our students and the BKW school community.
About CASDA 
The Capital Area School Development Association (CASDA), a non-profit organization, is upstate New York's premier educational technical assistance center. For more than 70 years, CASDA has served educators and students in more than 100 New York State school districts. CASDA's mission is to serve as a catalyst, convener, community developer, and capacity builder for educators and the communities they serve. CASDA engages educators and their school communities in addressing challenges and embracing opportunities to create positive, lasting academic and social outcomes for students.