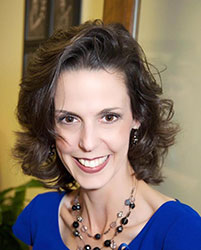 Berne-Knox-Westerlo Class of 1994 graduate Nicole M. (Ferraino) Clagett will receive the 2019 Global Humanitarian Award from the Corporation for National & Community Service in an Oct. 23 event at SearStone Retirement Community in Cary, NC.
The award, previously known as the Presidential Lifetime Achievement Award, recognizes Clagett for her outstanding community service, dedication to the betterment of others, and demonstration of compassionate assistance and labor.
Dr. Lenora Peterson-Maclin, goodwill ambassador and certifying chief executive director of the Global International Alliance Program, will present Clagett with the certificate and accompanying doctorate of humanitarianism and leadership at the private Oct. 23 event.
Clagett, who is a co-founder and executive director of Guiding Lights Caregivers Support Center/Transitions GuidingLights, began her career in New York as a social worker. In this capacity, she experienced the need for specialized care for older adults with cognitive impairments.
Upon moving to North Carolina in 2008, Clagett worked as a caregivers' advocate and caregiver for her grandfather before co-founding Guiding Lights, whose vision is to assist family and professional caregivers in obtaining relevant, timely, and comprehensive information about and from area vetted organizations.
Commensurate with her passion for all aspects of caregiving, Clagett has increased her caregiver support reach via the Aging Matters radio show (WPTF), the Edge of Aging podcast, and Caregivers Corner segments (WTVD).
The Corporation for National and Community Service (CNCS) is the federal agency that leads service, volunteering and grant-making efforts in the United States. The (CNCS) "helps millions of Americans improve their lives and the lives of their fellow citizens through service. We work hand-in-hand with local partners to tap the ingenuity and can-do spirit of the American people to tackle our country's most pressing challenges. We are AmeriCorps, Senior Corps, the Volunteer Generation Fund, and more."