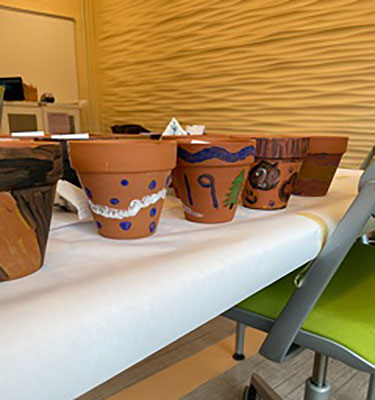 Ms. Delwiche's seventh grade social studies students at BKW Secondary School experienced the work of an archeologist hands-on in their class in mid-September.
Each student received a clay flower pot that they were able to decorate. During the next scheduled class period, the students were asked to put their creation into a pillow case and drop it. They were then challenged to put their flower pot back together using what they had at their table.
While the class was strategizing on how to put their flower pots back together, Ms. Delwiche asked the students to think like an archeologist and brainstorm skills that they may need to solve mysteries from the past.
As the students worked on their flower pots, they began to understand the challenging work of archaeologists, who are tasked with reassembling uncovered artifacts from long ago.