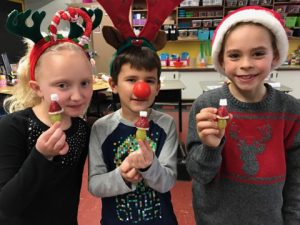 During the month of December, Mrs. Smith's second grade class earned hearts for acts of kindness to fill our Grinch's heart (that was 2 sizes too small).
They were able to fill his heart with kindness and just before the holiday break the class celebrated "Grinchmas" with a special visit from the Grinch!
"This was an exciting surprise to celebrate the holiday season and their kindness, compassion, and generosity for others," said Mrs. Smith.