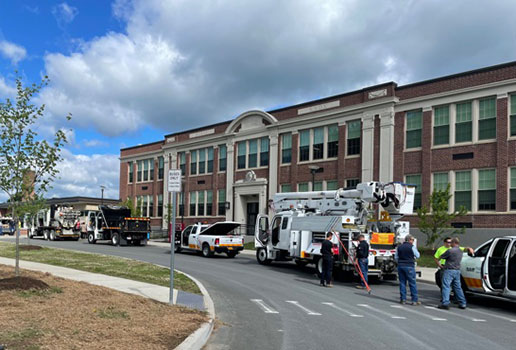 On Friday, June, 10, BKW students in grades K-12 were joined by representatives from National Grid and Middleburgh Telephone for a Touch-a-Truck event.
The bus loop was filled with trucks from multiple departments from both companies. Students were able to speak with those who work in these fields daily and discuss safety, a typical work day, tools of the trade, education opportunities, as well as tour the trucks at the event.
BKW graduate Bryan Frazer discussed his own path from BKW to National Grid with students at the event. Many students left the event with a greater understanding of utilities and inspiration for their own futures.