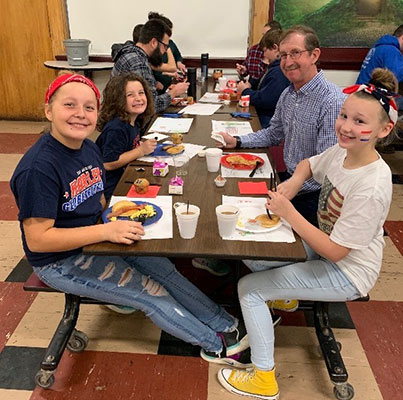 Thank you for your service: BKW students honored local veterans and those who serve with a special breakfast on Nov. 12.  The Elementary Veterans Day breakfast is an annual event for community veterans.
Each year, students in pre-K through 6th grade invite family members to join them for a brunch to thank them for their years of service.
Students in the grade 6 chorus sang patriotic songs, 4-H students read a poem about sacrifice, and Chris Lewis and two third graders raised the flag while everyone said the "Pledge of Allegiance."
Erin Snyder's high school students served breakfast to more than 40 veterans with the help of Claire Groudine and the meal service team.