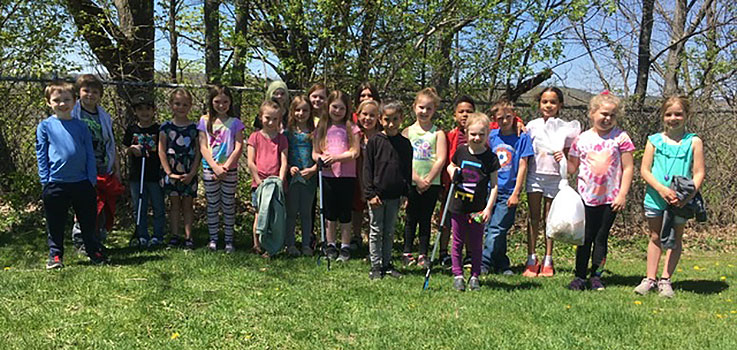 BKW second grade students Emma Dolgawich-Adams and Eden Zayachek decided to start cleaning up their school's playground during recess one day. When asked why, Emma said, "we found a lot of trash by the building," and Eden added, "It was wrong. If animals eat it they will get very sick."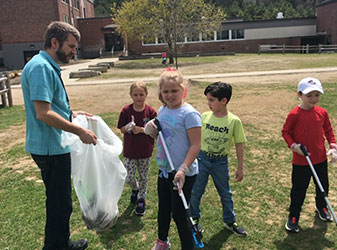 The students began gathering trash together that they found on the playground. Soon, other students became interested and started helping them.
Deciding it was important to help the community and the earth, the students asked their teachers and classmates to join them in their new 3R Club: Recycle, Reduce and Reuse. During recess, students are invited to help walk around the school, find any litter on the grounds and place it into a trash bag.
When asked why they felt it was so important to do this, Emma said they wanted to "try our best to clean the Earth," and Eden added, "we are making a difference at the school."
"These students embody our school district's theme of 3 Towns, 2 Schools, 1 community, where we all belong," said teacher Daniel Healey.
Great work, Bulldogs!