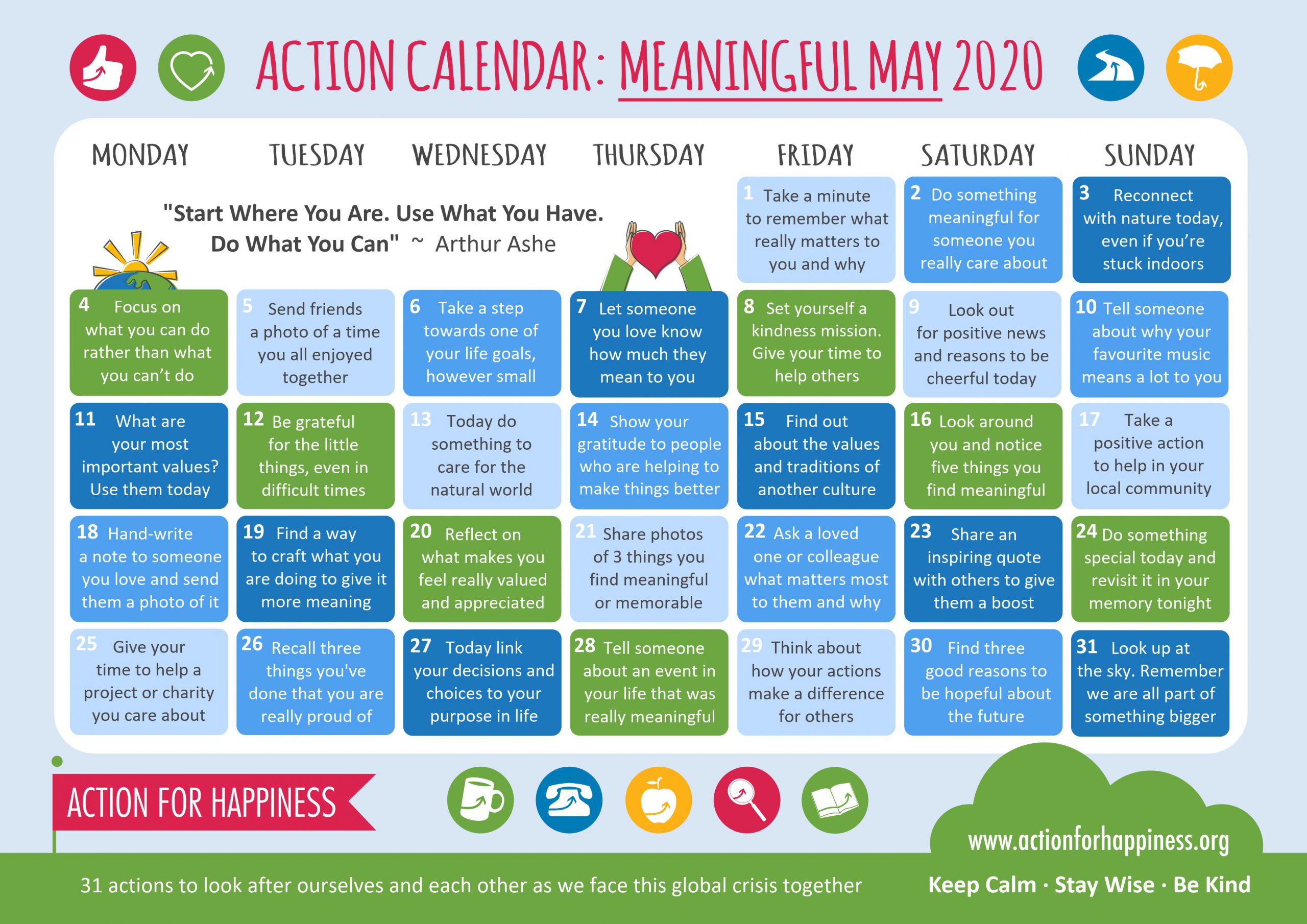 This is a really challenging time that we are all experiencing together.  During this time it may be difficult to find positives in each day as we continue to distance ourselves from friends, work, school, and family.
To support togetherness and a positive mindset during this pandemic, try some of the activities found on the Action for Happiness calendar for the month of May shown below.  These activities can be done together as a family or by oneself to support your well-being during our time apart.
This is an interesting time for each and everyone of us, please know that you are not alone in this.  If you or your child need support please feel free to email me with concerns at 
erin.slater@bkwschools.org
.