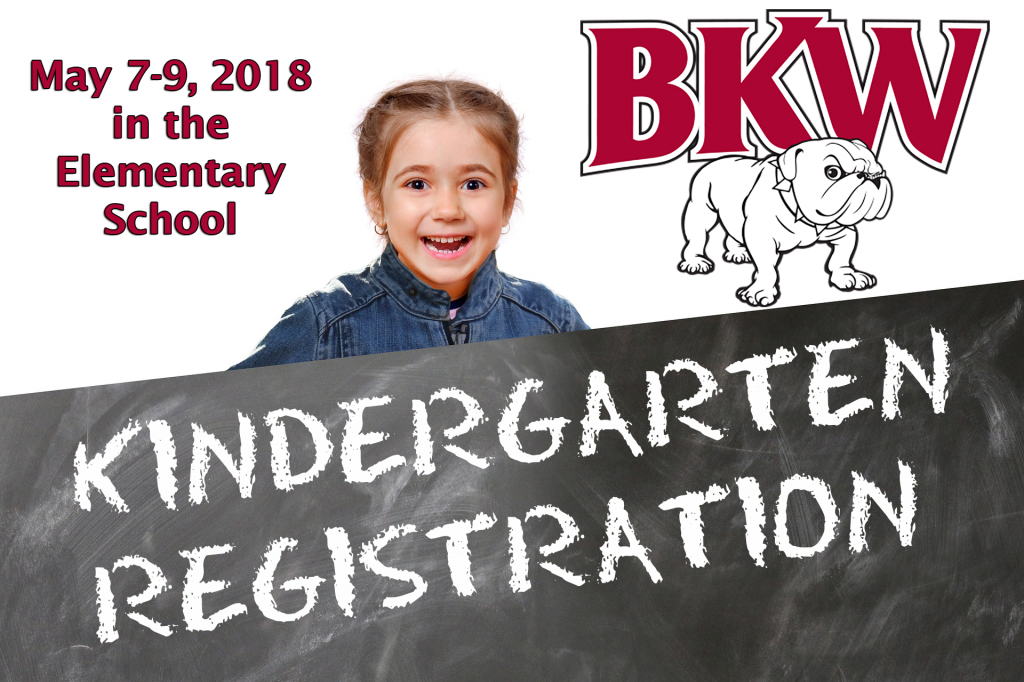 Dear Parents of incoming Kindergartners,
If you have a child who will be five on or before December 1, 2018, they are eligible to enroll in the 2018 Kindergarten class at Berne-Knox-Westerlo CSD.
Registration and screenings will be held on May 7, 8 and 9 in the elementary school.
Please contact Diane Dibble in the main office (ddibble@bkwschools.org or (518) 872-2030) to receive a registration packet by mail or stop by to pick one up at your convenience.