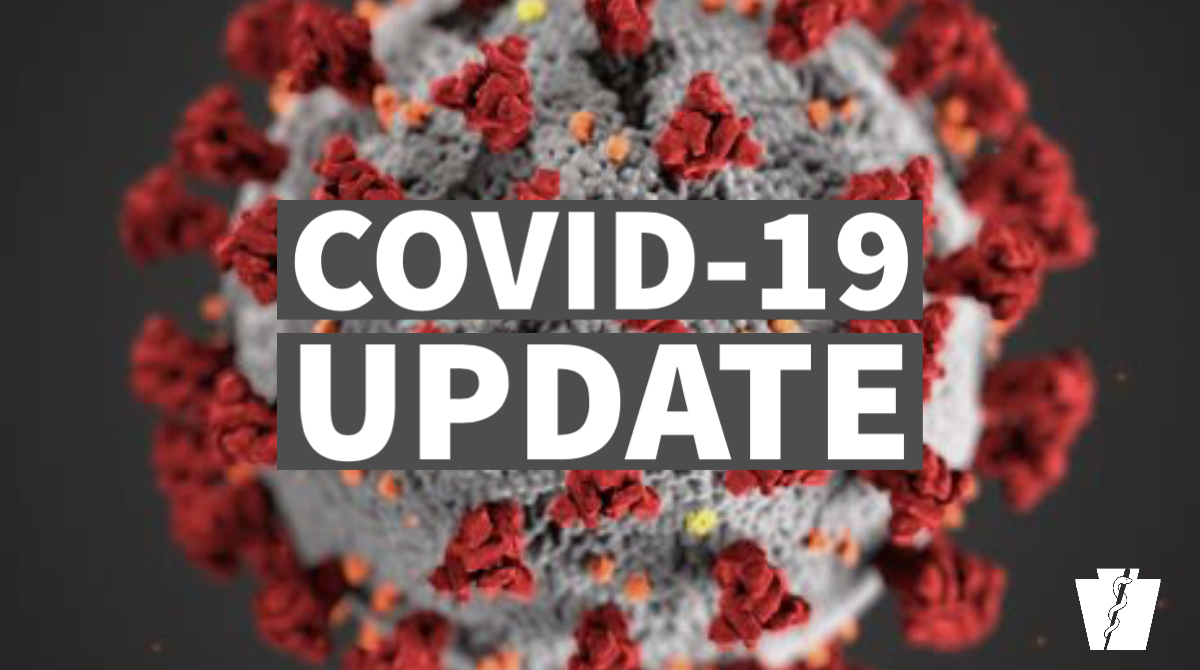 Given that this is a fluid and potentially rapidly developing situation, we will use this web page to share information and resources as the circumstances warrant. Any time-sensitive, critical information will be shared via the district's Blackboard Connect notification system, which can send e-mails, text messages and phone calls. Please check back frequently for updates
March 17 – 9 a.m. – Governor orders all schools closed 2 weeks
Gov. Andrew Cuomo announced that due to ongoing public health concerns related to COVID-19/Coronavirus, all schools in New York state will be closed for two weeks, from Wednesday, March 18 through Wednesday, March 31.
For clarification, BKW Central Schools are also closed on Tuesday, March 17. We are staying tuned for more details about this announcement and will communicate any pertinent information, including how it impacts faculty, staff and students.
We recognize that this situation raises significant questions and concerns – many of them unprecedented. We are committed to working our way through all issues diligently and to providing as much information as we can, as frequently as we need to.
March 15 – noon – Coronavirus weekend update
Hello all,
I want to take a moment to share some background, logistical information, and encouragement. As you know, we decided to close school for the coming week, 3/16-3/20. Monday, 3/16, will be a Superintendent's Conference Day, and classes will be cancelled for the remainder of the week. The decision was made collectively by the entire group of Capital Region Superintendents and BOCES leadership. The decision-making process was deliberate, thoughtful, honest, and put public health, the safety of students and staff, and the concerns of our respective communities squarely at the center of the process. Other BOCES regions also decided to close, each one with varying length of closure. At Capital Region, we determined to close for one week at a time, and assess circumstances each week to determine if the closure will be extended. We all believed this to make the most reasonable sense, given the changing nature of the situation. 
The Governor has waived the 180 day regulation, which paved the way to the decision to close. An advantage to this process is that although classes are cancelled, the buildings and district may continue to operate on site. However, in the spirit of distancing, we will take care of necessary issues and adjust schedules of staff accordingly.
To that end, 
Offices will be open although hours may be shortened
Scheduled CSE meetings will be held
CTE and BOCES placements are also closed
The district will provide meals to families (detailed information to follow for those involved)
Student resources and educational materials have been provided and are meant to engage students in an educational experience- no hard deadlines
Details and information will continue to be provided through this District website. Please refer to the site as necessary 
The purpose of the cancellation of classes is to reduce social interaction among people as a means to limiting the spread of the virus. We are in continual contact with local, State, and Federal agencies for guidance and information. Facilities will continue to undergo thorough disinfecting and the District is following all suggested protocols.
This past week has been a whirlwind. Although I am relieved to have this break in interactions, I think we all expect the continuing growth of identified cases of Coronavirus across the entire State. However, we have some time here to take a breath, focus on our families, and just slow down a bit. As a community, our strong ties will be the strength that carries us through this situation. As a district, we are not alone, as we are standing together with all other districts in the region. As a family or community member, you are not alone, as the District is here to support and assist everyone in whatever way possible. In the spirit of "They are because we are…." our resolve to be unified in forward effort will be a great model for young people and will result in new solutions and opportunities. After all, that is what America has been about since its inception. We rise to the challenge, and overcome.  
Today, hug your kids, check on an elderly neighbor, enjoy the fresh air, and hopefully we will have some sunshine. Oftentimes, it is the little things that make a difference. 
Sincerely,
Dr. Timothy Mundell
Superintendent of Schools
March 15 – 9 a.m. – Superintendent letter to the BKW School community
This is a scary time for all. Not only the Coronavirus, but the daily stock market reports, and economic situations, along with panic at grocery stores, has simply put us all on edge. It is astounding the number of people waiting in lines to check out at stores in the last four days. It reminds me of the time in the 70's when the "gas crisis" was so bad that my dad had to be in line at 4 am on "even numbered days" to be sure he had enough gasoline to get to work 50 miles away. Those days seemed like an eternity at the time, and, as a very dark part of our national history as the most prosperous nation of all time.
Now, with significantly more life experience, I am able to see the fluctuations and challenges we experience are temporary. Indeed, life teaches us to take the long view. We are not in control of everything as humans, and we must be ready to absorb those things for which we do not have control. And, at the same time, we must see those uncontrollable issues as opportunities to find new solutions and new paths forward. This is what makes our Nation special, and always has. This spirit is in every one of us, as it lies somewhere in our ancestry; that is why they came to America.
In BKW, we are a community that is committed to one another, supports one another, and believes in the positive good we can do together. My family knows this first hand, and feels it every day. We appreciate the support, as we understand it as "community", in the sense of belonging and care for others. We are grateful for this sense of belonging.
As we all grapple with the issues imposed upon us by the larger world, culture, and media at this time, let's remember our community, and draw strength to simply go forward with resilience. I came from a family and community that had "grit," defined as the courage, resolve, and strength of character to simply get through every situation. In the last 5+ years, I have learned about the BKW community, its history, and its newness. This community has that same spirit of grit. As one from a community with grit, to all those in this community of grit, we are in today's challenge together. Our grit to be a community together will carry us through today's challenge, and every situation going forward
Take this week to hug your kids, love your family, get fresh air and sunshine, and with a deep breath, we will all go forward, continuing to chase the vision we see for our kids, our school, and our community. Fear, anxiety, and worry will only put a lid on possibilities. The circumstances we are facing will move on, and so we will move on to greatness. We are in this together.
 BKW Proud!!!
March 13 – 5:15 p.m. – Schools closed March 16-20
This is an important update on the rapidly evolving situation regarding COVID-19/Coronavirus. We continue to monitor all guidance from local, state and federal agencies. At this time, there are no confirmed cases of coronavirus in the BKW school district. However, out of an abundance of caution, we are joining with other area districts and closing school for students for the week of March 16-20, 2020.
Given that this is a rapidly evolving public health issue, we feel that this is the most proactive and prudent action available to us. This is designed to help limit the spread of illness and to provide time to reassess the situation next week.
Monday, March 16 will be a Superintendent's Conference Day and staff should report on their usual schedule. As stated earlier today, all after-school and extra-curricular activities are cancelled until further notice. As an additional note, Capital Region BOCES CTE and Special Education programs will not be operating March 16-20.
As Gov. Andrew Cuomo stated during his press conference today, school superintendents have the ability to decide to close their school districts, and the superintendents of our region have made that determination.
The New York State Education Department continues to work with the governor's office, the New York State Department of Health and the U.S. Department of Education to provide guidance to our schools around issues such as instructional time and test scheduling.
This situation is very fluid and could change as we continue to work with our local departments of health and New York State Department of Health.
The most current and accurate information about the coronavirus can be found at www.health.ny.gov/diseases/communicable/coronavirus.
Thank you for your continued patience and partnership, and we will provide you with more information as soon as we can.
March 13, 2020 – 10:45 a.m. – New measures in effect March 15
Dear BKW community,
Given the current growing spread of the Coronavirus, and out of an abundance of caution in an attempt to limit the spread by creating fewer instances of human interaction, the Berne-Knox-Westerlo CSD will take the following steps effective at 5 p.m., on Sunday, March 15:
All after-school and extra-curricular activities are cancelled until further notice. This includes, but is not limited to, the spring musical, March Madness activities, the Sheriff Department basketball event.
Community access to school facilities will be suspended. Buildings will close at 5 p.m. daily and will remain closed throughout each weekend. 
All classroom or school level activities inviting visitors to the schools during the day are cancelled.
All student travel for field trips is suspended until further notice. 
Spring sports teams may continue to practice and compete and will follow guidance from Section 2. 
We regret to have to take these stringent steps in response to the growing public health concerns posed by this virus. However, the health and safety of our students, staff, faculty, and community is of paramount importance. 
Again, restrictions and cancellations are effective as of Sunday, March 15, at 5 p.m. We appreciate community support and cooperation as we move through this situation. We continue to monitor the evolving situation and will follow Department of Health, CDC, and NYSED guidance as we receive it and have institute extra cleaning/sanitation measures in our schools.
People have been asking if school will be cancelled. The answer is: Regular classes will remain in session at the BKW Elementary School and BKW Secondary School. There are no confirmed cases of Coronavirus in the BKW district or community at this time. Should there be an identified case, the district will follow Department of Health guidance in response. Any school closure would be directed by the DOH and the district would respond in compliance. 
I encourage all staff, parents and community members to check back to this website for ongoing updated information in the coming days. In the meantime, please note the COVID-19 resources and information links below.
Thank you,  
Dr. Timothy Mundell
Superintendent of Schools
Older Post: March 3, 2020
Dear Parent/Guardian:
The Berne-Knox-Westerlo School District does not have any confirmed cases of COVID-19, caused by the novel coronavirus (SARS-CoV-2), but we are aware of concerns in the community about the spread of this relatively new virus.
The district is closely monitoring this fluid situation and following guidance from the U.S. Centers for Disease Control (CDC), the New York State Department of Health (NYSDOH), the Albany County Health Department and the New York State Education Department.
If the district becomes aware that a student or staff member is diagnosed with COVID-19, it will immediately notify staff and parents/guardians. If a student or staff member shows respiratory symptoms, we will follow our current practices for handling respiratory illnesses, subject to any additional guidance forthcoming.
The district has infectious disease protocols in place and has been taking steps, such as cleaning and disinfecting throughout our schools, to minimize the spread of viruses and a variety of other illnesses.
There are a number of steps that students, staff and community members can take to minimize the spread of all respiratory illnesses, including COVID-19, according to the state Department of Health: 
Wash your hands often with soap and water for at least 20 seconds. If soap and water are not available, use an alcohol-based hand sanitizer. Heavily soiled hands should be washed.
Avoid touching your eyes, nose and mouth with unwashed hands.
Avoid close contact with people who are sick.
Stay home when you are sick.
Cover your cough or sneeze with a tissue, then throw the tissue in the trash.
Clean and disinfect frequently touched objects and surfaces.
If you or a family member begin showing symptoms of a respiratory disease and suspect it may be COVID-19, contact your healthcare provider. Before going to your healthcare provider's office, inform them that a case of COVID-19 is suspected, and follow their advice.
Local health departments will contact schools if a suspected or known COVID-19 case emerges. The district is prepared to work with any affected families.
Families are also encouraged to follow the CDC's information for travel, available at https://www.cdc.gov/coronavirus/2019-ncov/travelers/index.html.
For more information, consider consulting these additional resources:
Novel Coronavirus (COVID-19)
https://www.health.ny.gov/diseases/communicable/coronavirus/
Travel: Frequently Asked Questions and Answers
https://www.cdc.gov/coronavirus/2019-ncov/travelers/faqs.html
COVID-19: What is it and What causes it?
https://www.cdc.gov/coronavirus/2019-ncov/faq.html?CDC_AA_refVal=https%3A%2F%2Fwww.cdc.gov%2Fcoronavirus%2F2019-ncov%2Fstigma-faq.html
Coronavirus Disease 2019 (COVID-19) – Frequently Asked Questions – Prevention
https://www.cdc.gov/coronavirus/2019-ncov/faq.html#prevention
Prevention, Treatment of Coronavirus Disease 2019 (COVID-19)
https://www.cdc.gov/coronavirus/2019-ncov/your-health/treatments-for-severe-illness.html
In addition, New York has established a Novel Coronavirus Hotline, which can provide additional information. Call 1-888-364-3065 with questions or concerns about travel and symptoms.
The district will continue to share information as it becomes available.
Please know that, as always, the health and safety of our students and staff is our highest priority, and we will remain vigilant in our efforts to help prevent the spread of this illness.
Sincerely,
Dr. Timothy Mundell
Superintendent of Schools