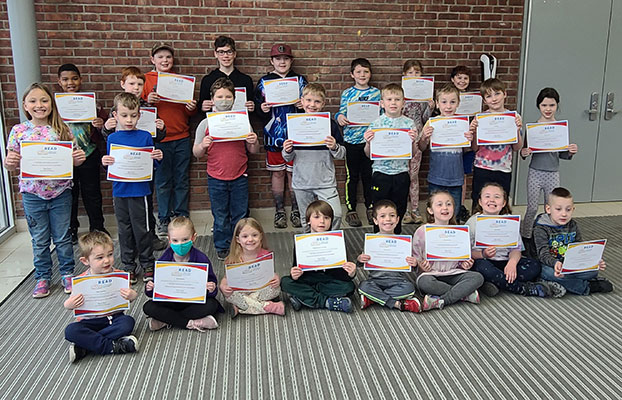 Twenty-four BKW Elementary students participated in the Ronald McDonald House Read-A-Thon this year and raised the most money ever in their school: $2,314.60.
This is the fourth year BKW has participated in Read for Ronald McDonald House. Students asked family and friends to sponsor the time they spent reading, with donations going to support Ronald McDonald House Charities of the Capital Region and Albany Ronald McDonald House, located downtown near Albany Medical Center.
According to their website, Albany Ronald McDonald House "provides a haven of comfort, love, hope and support – free of charge – for critically ill children and their families. [The House aims to] enable family-centered care by keeping children close to their families during a time of hardship.
"Read for Ronald McDonald House encourages children in their achievements in reading, a core skill that is vital to their future success in life," the website notes. "By participating in this program, children gain skills in reading comprehension, grammar and critical thinking. By giving their time to help others – and using their reading skills to make a difference in their community – students experience empowerment and learn the value of community service."
Great work for a great cause, Bulldogs!