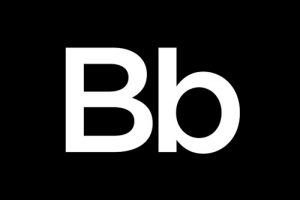 Starting September 1, BKW will use the Blackboard Connect notification system to connect with parents, students, and community members!
Blackboard will replace the School News Notifier (SNN) system, and will be used for regular district communications, as well as to alert parents of closings and emergencies. Blackboard can send emails, text messages and make telephone calls, so we can connect with the BKW community like never before!
What do you need to do?
If you're a parent or guardian: Just make sure your contact info is up to date.
The district will use parent contact information in the eSchoolData Parent Portal establish contact lists, so please be sure that information is accurate. Uploads will be made regularly to the Blackboard system to keep the information as up to date as possible.
To update any of that information, including cell phone numbers for text messages, please log into the eSchoolData Parent Portal and use your email and password to update your information.
If you are the parent of a student in grades K-5, you do not need an eSchoolData Parent Portal account. Please contact the Elementary School main office to update your information.
If you're a community member: Create an account to receive community news.
Click here to create an account. All you need is an active email address. You can add telephone numbers if you'd like to receive texts or phone calls. After entering your account information, you will be asked to verify your email address.  Click on the link that is emailed to you (if you do not see the link, please make sure the message from BlackBoard was not flagged as spam) and a web browser window will open with the following message:
Congratulations, you have successfully verified your account.
You will now receive communications from Berne-Knox-Westerlo Central School District.
That's it! You're now signed up to receive notifications from BKW!
If you're a community member having trouble creating a BlackBoard account contact Network Systems Technician Mackenzie Hempstead at MHempstead@bkwschools.org or 518-872-0909.
If you are  a parent having trouble updating your information in the eSchoolData Parent Portal, please contact your student's main office.