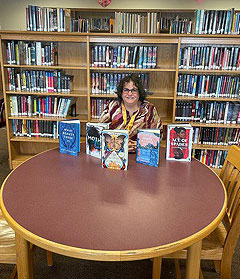 BKW Secondary School Library Media Specialist Beth Davis had the honor of serving on the William C. Morris YA Debut Award Committee for 2022, one of just eight public and private school librarians nationwide to be selected. And thanks to her efforts, the school's library is receiving 200 new books.
The Morris Award is given by the American Library Association and its subset, the Young Adult Library Services Association (YALSA), for a debut author of a work for ages 12-18, published during the last year. One finalist and four honor books are chosen each year.  
Mrs. Davis was selected in September of 2020 to serve on the Morris Award committee, and began receiving novels to read in October of that year. As a member, she had to read many novels and meet once or twice monthly via Zoom with the other seven members of the committee.
Publishers sent each committee member book submissions throughout the year, totaling more than 200 books. Mrs. Davis read each book to determine its qualification for the award. Once a finalist was chosen, the committee met with the winning author.
Because of Mrs. Davis's hard work as a member of the Morris Award committee, 200 new books are being donated to the BKW Secondary School library. Thank you, Mrs. Davis!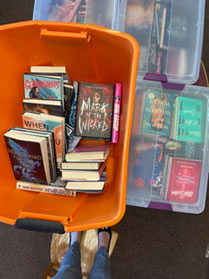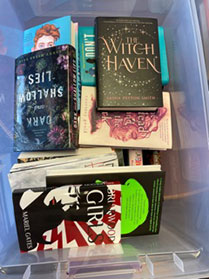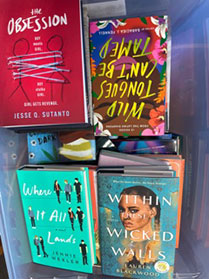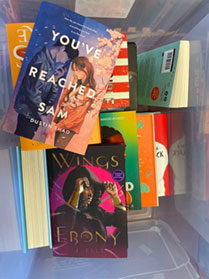 Some of the new books donated to the library
– Reported by Bonnie Kane