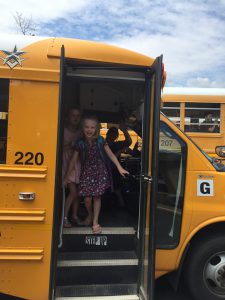 Childcare forms that were sent home at the end of the school year identifying one alternative stop for pick up/drop off for child care purposes must be completed and returned to the elementary school no later than August 15. 
All forms received after this deadline will not take effect until after September 15, as the transportation department will not be able to accommodate bus and/or route changes prior to this date.  It will be the responsibility of the parent/guardian to transport their child to and from school/childcare location until those changes can be completed and you have received confirmation from the transportation department, as bus passes will NOT be issued during this time. 
Click here for copy of the new childcare form. Childcare forms from the previous year have been discarded.